There are so many amazing attractions to see and exciting things to do in Eastern Ontario, but before we explore them all, let's learn about the geography of the region.
Eastern Ontario is also known as Southeastern Ontario and is a secondary region of Southern Ontario. The region borders Quebec to the north and New York State to the east and south.
Eastern Ontario includes the municipality of Ottawa and its surrounding area, as well as the tourism regions of the St. Lawrence & the 1000 Islands (including Kingston, Brockville, Gananoque, Cornwall), the Haliburton Highlands, the Bay of Quinte (including Quinte West and Belleville), and Prince Edward County.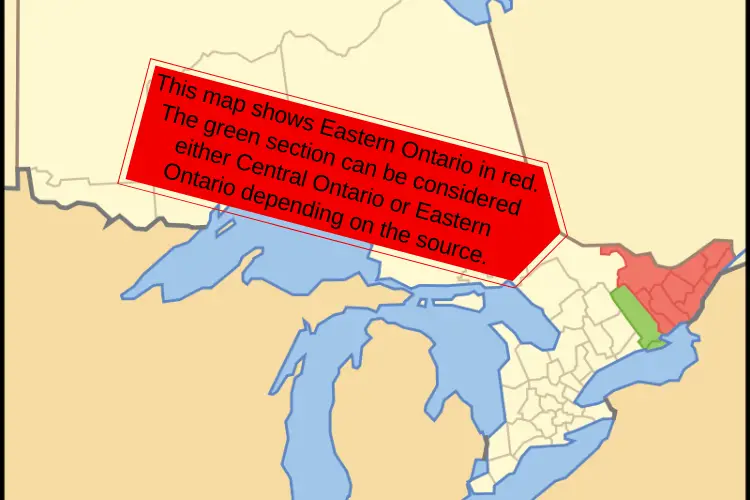 Now that we know a little bit about Eastern Ontario, let's take a look at some of the best attractions in the area.
Things to do in Eastern Ontario
Prince Edward County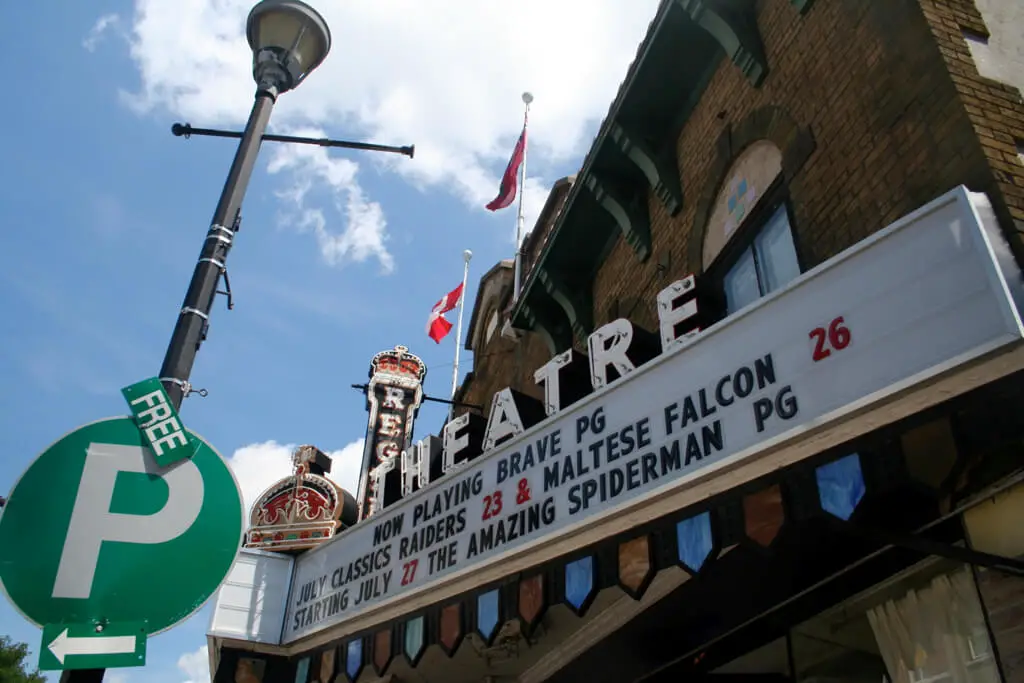 Related Post: Things to do in Prince Edward County
Bay of Quinte

Cheer on my local OHL team, the Belleville Senators
Feel the need for speed while watching the races at Shannonville Motorsport Park
Head underground at the Tyendinaga Cavern and Caves, Ontario's largest natural cavern
Visit the National Air Force Museum of Canada to see its impressive airpark and learn all about Canada's Air Force
Meet local painters, potters, jewellers, photographers, and other creatively minded individuals along the Hastings County Arts Route
Spend a rainy day at Shorelines Casino playing the slot machines and then have dinner at the buffet or the full-service restaurant
Hit the slopes at Batawa Ski Hill
Wander about the Glanmore National Historic Site which is known for its exceptional Second Empire architecture
Things to do in the Haliburton Highlands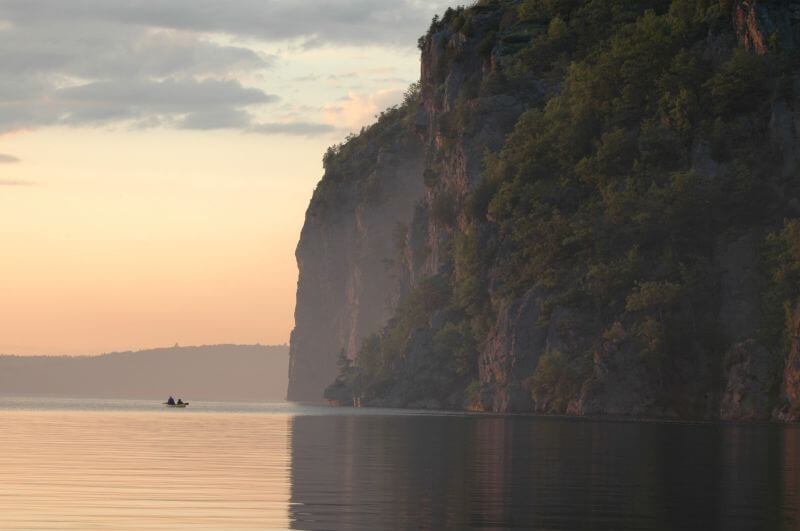 Watch the sunset over Mazinaw Rock from your campsite at Bon Echo Provincial Park
Head to Frontenac Provincial Park for fantastic canoeing with scenic portaging routes
Stargaze at the Lennox & Addington County Dark Sky Viewing Area, the most southerly dark sky viewing area in Ontario
Indulge in a memorable meal at an underground dining event held in the Bonnechere Caves
Participate in the hands-on rockhounding experience at the Rockhound Gemboree, Canada's largest gem and mineral show
Explore the O'Hara Mill Homestead and Conservation Area
Feel the adrenaline pumping on a whitewater rafting adventure with Wilderness Tours Adventure Resort
Cruise down the Rideau Canal on Le Boat, a private houseboat available for rent (no experience needed)
Discover charming small towns such as Perth and Smith Falls
Take a behind-the-scenes tour at the Tweed Visitors Centre, a state-of-the-art cannabis growing facility
Attend "Ontario's Culinary Event of the Year," the Lanark County Harvest Festival
Buy a 6 pack of beer at the award-winning Haliburton Highlands Brewery
Unwind at the one-of-a-kind Calabogie Peaks Resort
Join a guided ATV tour in the Madawaska Valley with Valley Adventure Tours
Visit the Ontario Water Buffalo Company to sample water buffalo milk, water buffalo cheese, and even water buffalo gelato
Sample local cuisine on The Good Food Tour, a guided culinary walking tour of Almonte (aka Mississippi Mills) and Carleton Place
Pamper yourself at Grail Springs Retreat Centre for Wellbeing, named 'Canada's Best Wellness Retreat' in the 2016, 2017, and 2018 World Travel Spa Awards
Things to do in St. Lawrence & The 1000 Islands – Kingston, Brockville, Gananoque, Cornwall, Morrisburg

Kingston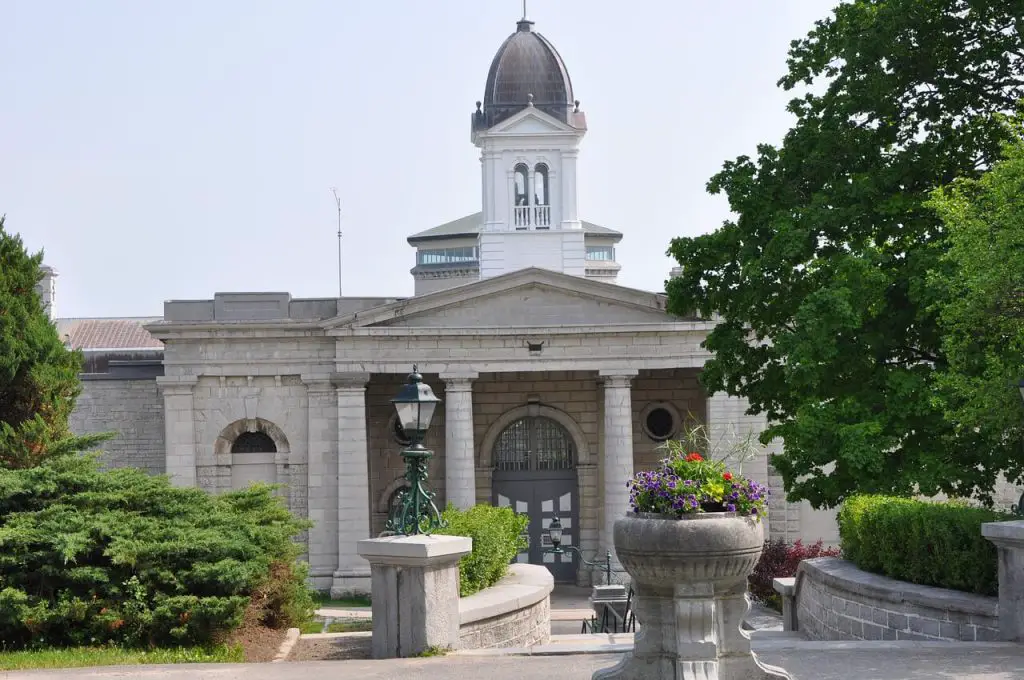 Brush up on your history at Fort Henry, a restored British fortification and UNESCO World Heritage Site
Hop aboard a replica steamboat and cruise along the St. Lawrence and Ottawa Rivers
Cheer on the Kingston Frontenacs at the Leon's Centre
Take a hop on and off tour of the city with Kingston Trolley Tours
Enjoy lunch or dinner on a sightseeing cruise in the 1000 Islands
Get a glimpse into the history of Canada's correctional service at the Penitentiary Museum
Visit Bellevue House, the former residence of Sir John A Macdonald, Canada's first prime minister
Take a stroll through downtown Kingston
Buy some fresh Ontario produce at the oldest continuous market in Canada, the Kingston Public Market
Learn about Kingston's connection to maritime history at the Marine Museum of the Great Lakes
Admire the beautiful architecture at City Hall in Kingston, Canada's first Capital
Check out the stunning model railway trains at the Pump House Steam Museum
Celebrate your love for the blues at the four-day Limestone City Blues Festival
Spend a few hours at the Military Communications & Electronics Museum
Take the family to Kingston Buskers Rendezvous in July
Hear the first-hand accounts of life behind bars from former guards on a Kingston Penitentiary Tour
Listen to spooky ghost stories from Kingston's darker days on a Haunted Walk
Put on your wetsuit and explore the many unique dive sites off Collins Bay and downtown Kingston
Gananoque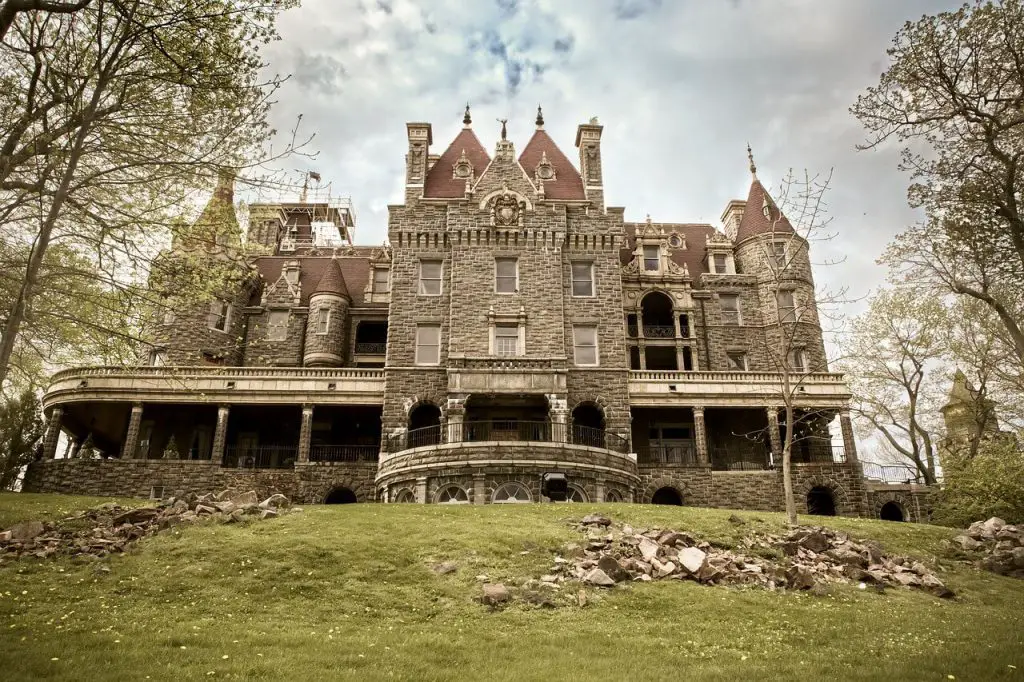 Get your passport ready when boarding the boat to Boldt Castle, a turn-of-the-century castle built on an island on the American side of the St. Lawrence river
Fly thousands of feet in the air over the 1000 Islands on a Helicopter Tour
Conquer new heights on the Zip Line at Skywood Eco Adventure
Try your luck at Shorelines Casino, complete with slot machines, table games, entertainment, a buffet, a full-service restaurant, and more
Take in the view from the 400 ft tall 1000 Islands Tower
Spend the night in an oTentik at the Thousand Islands National Park
Brockville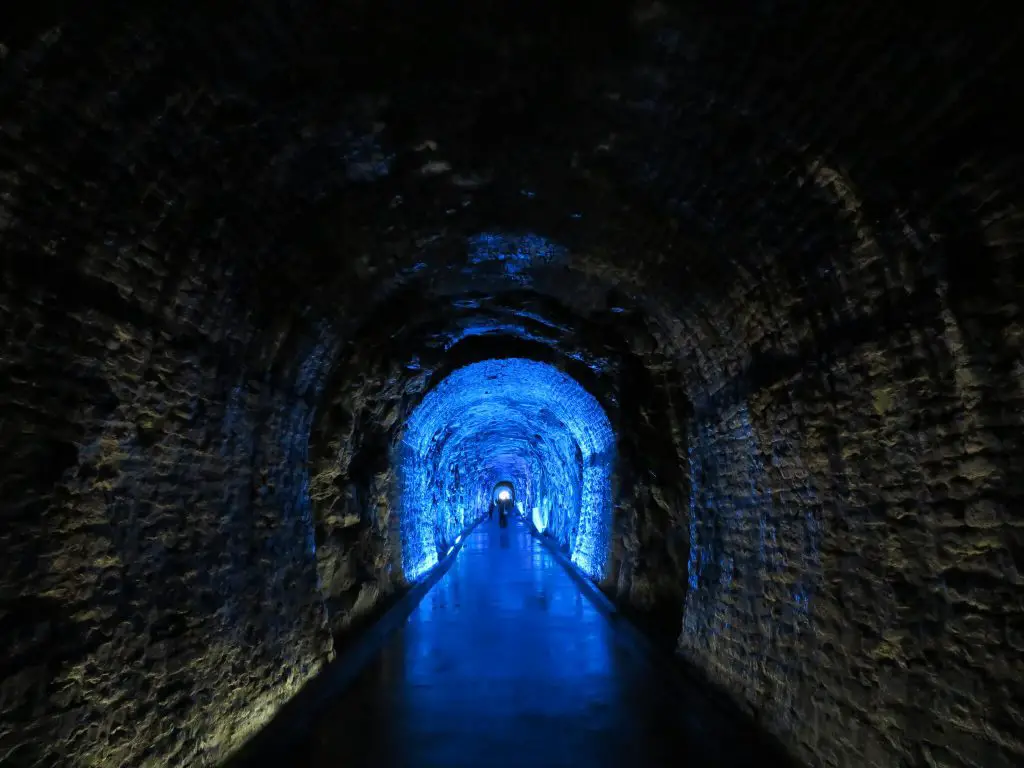 Wander about Brockville, one of Ontario's oldest cities
Travel along the St Lawrence river aboard the 'WildCat', the fastest boat in the 1000 Islands
Marvel at the early 20th century Edwardian mansion known as Fulford Place
Tour Fort Wellington National Historic Site which was built during the War of 1812 to defend Canada from an American invasion
Appreciate the dazzling light show as you walk through Canada's oldest railway tunnel, the Brockville Railway Tunnel
Spend a day with the kids at Aquatarium, a 33,000+ sq ft aquarium and discovery centre that even has a ropes course
Take the kids to the Saunders Country Critters Zoo in Oxford Station
Brush up on your local history at the Blockhouse Museum
Morrisburg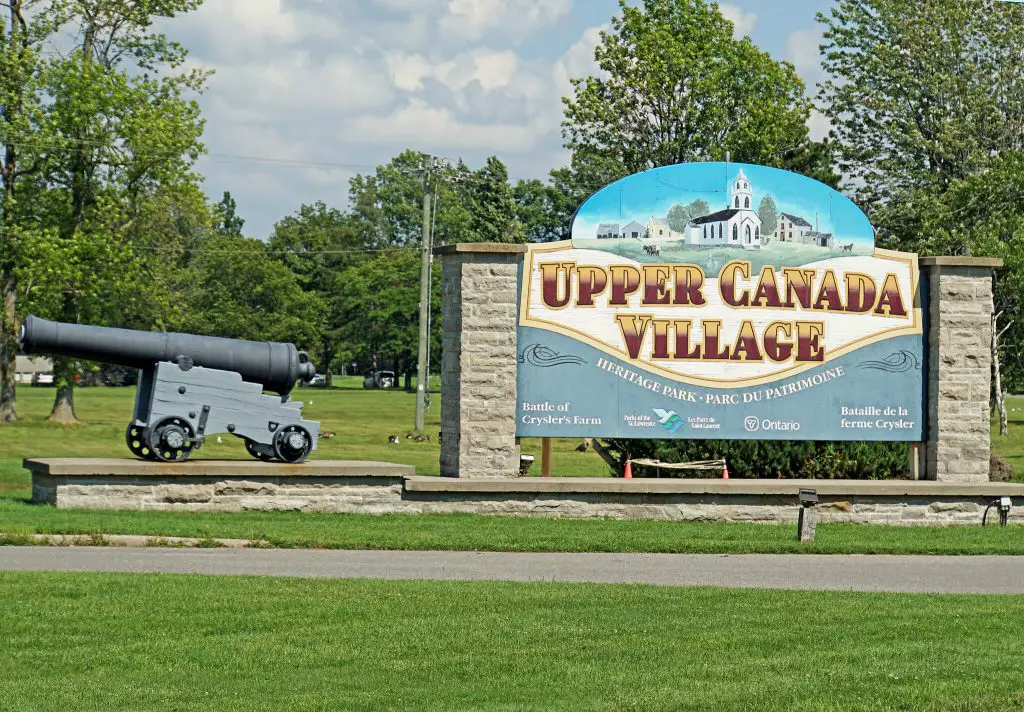 Make believe you're in Jurassic Park at Prehistoric World, which features life-sized dinosaurs
Step back in time at Upper Canada Village, where costumed actors depict life in the 1860s
Hike the nature trails at the Upper Canada Migratory Bird Sanctuary
Cornwall
Drop by the Experience Akwesasne Welcome Centre to find out about the Akwesasne Mohawk reservation which spans throughout Ontario, Québec and New York state.
Contemplate life behind bars on a tour of the 185-year-old Historic SDG Jail
PIN IT FOR LATER