Paris, the City of Love, has an undeniable charm that captivates couples from around the world. But why limit your romantic escapades to the French capital's boundaries when delightful day trips await your discovery? Venture beyond the bustling streets of Paris and unlock a world of enchantment and romance. From fairytale castles to charming countryside villages, these day trips provide the perfect opportunity to escape the city's hustle and bustle and create unforgettable moments with your loved one. In this article, we will unveil a curated selection of romantic day trips from Paris that are perfect for a couples getaway or a peaceful escape from the city.
Discovering Romance: Romantic Day Trips from Paris
Château de Versailles – Majestic Grandeur Unveiled

Just a short distance from the French capital lies the magnificent Château de Versailles, a testament to opulence and grandeur. On this romantic day trip from Paris, immerse yourselves in the captivating beauty and rich history of France's royal heritage. As you wander through the lavish halls adorned with exquisite artwork, intricate tapestries, and sparkling chandeliers, you'll feel as if you've stepped into a real-life fairytale, creating memories that will last a lifetime.
The Gardens of Versailles, equally mesmerizing, stretch over 800 hectares of meticulously manicured lawns, ornate fountains, and enchanting groves. Hand in hand with your loved one, take a leisurely stroll amidst this breathtaking setting, discovering secluded spots amidst the lush greenery to steal a kiss or simply revel in each other's company. The sheer magnitude and splendour of the Château de Versailles will undoubtedly leave you awe-struck, offering an unforgettable and truly romantic day trip from Paris.
Read more about romantic day trips from Paris to Versailles.
Giverny – An Artist's Enclave

Escape the city's bustling energy and embark on a romantic day trip from Paris to the peaceful village of Giverny, nestled in the picturesque countryside. This idyllic destination was once home to the renowned impressionist painter Claude Monet, whose work captured the essence of nature's beauty. Immerse yourself in Monet's world as you visit his former residence, the enchanting House and Gardens of Monet.
Beyond the famous House and Gardens of Claude Monet, Giverny offers additional attractions that enchant visitors with its artistic heritage and quaint ambiance. The Museum of Impressionism, located in the heart of the village, is a must-visit for art enthusiasts. The museum showcases a remarkable collection of Impressionist and Post-Impressionist artworks, featuring both renowned masters and lesser-known artists who were inspired by the beauty of Giverny and its surroundings. Immerse yourself in the vibrant brushstrokes and captivating compositions that define the Impressionist movement.
Chartres – A Gothic Masterpiece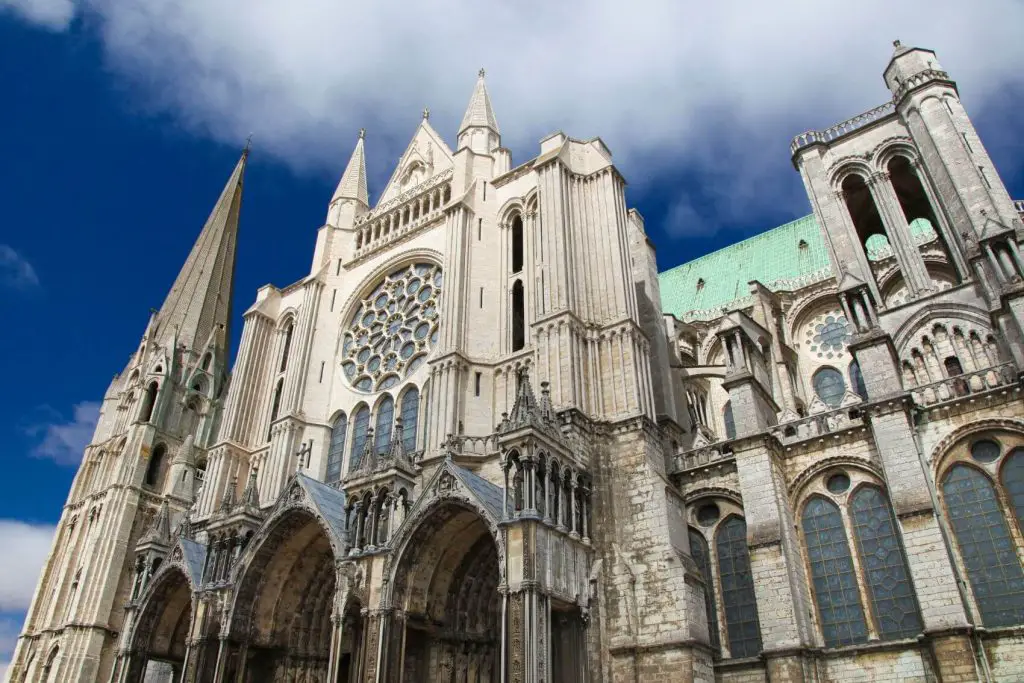 Embark on a romantic day trip from Paris to Chartres, where time stands still and the magnificent Cathedral of Notre-Dame awaits. This masterpiece of Gothic architecture mesmerizes with its soaring spires and intricate details, showcasing the heights of human creativity and devotion. Step inside this sacred space and let the kaleidoscope of colours streaming through the stained glass windows envelop you in an ethereal ambiance, creating a truly romantic experience.
Meander hand in hand with your beloved through the labyrinthine streets of the Old Town, where hidden gems await at every turn. Discover charming cafés that invite you to indulge in intimate conversations over a cup of coffee and browse through boutiques that offer unique treasures to commemorate your romantic journey. Chartres exudes a timeless charm, where every cobblestone alley and architectural marvel adds to the romantic allure of the city. Lose yourselves in its enchanting ambiance, and let Chartres leave an indelible mark on your romantic day trip from Paris.
Château de Fontainebleau – A Royal Retreat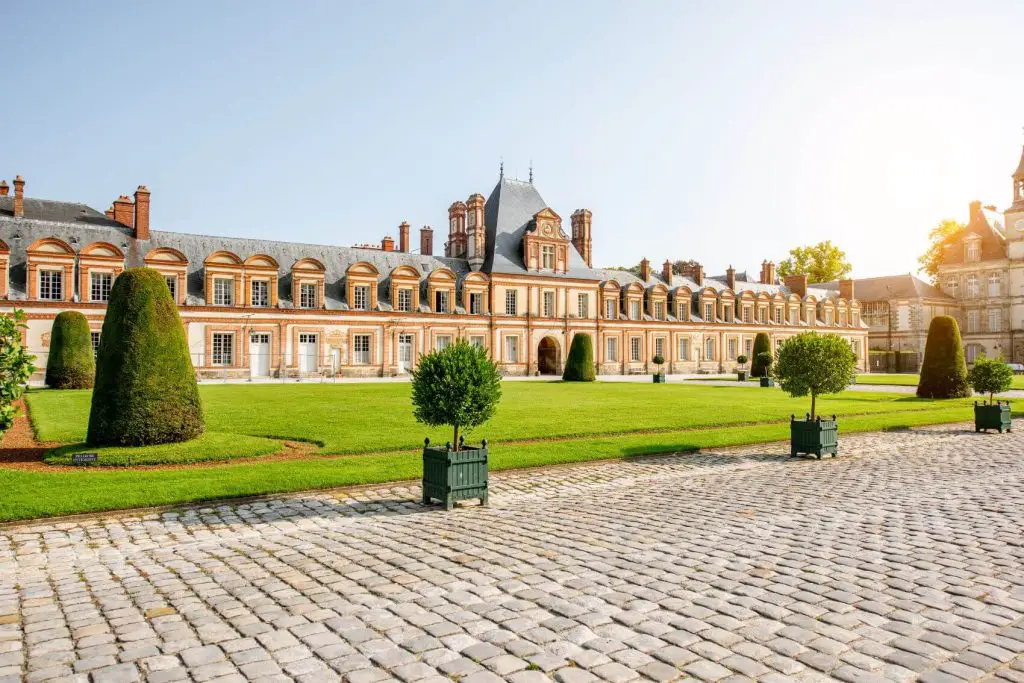 Indulge in regal romance as you embark on a romantic day trip from Paris to the Château de Fontainebleau. This magnificent palace, once a favoured residence of French monarchs, transports you to an era of grandeur and elegance. Explore the opulent chambers and be enchanted by the lavish decorations, including the famous Throne Room and the Renaissance-style Galerie François I.
The sprawling gardens surrounding the château offer a serene escape, where you can take leisurely strolls or find a secluded spot to enjoy a romantic picnic. The lush greenery and serene lakes create a picturesque backdrop for your moments of intimacy. The Château de Fontainebleau embodies the essence of romance and provides an unforgettable glimpse into France's royal history.
Provins – Medieval Charm Unveiled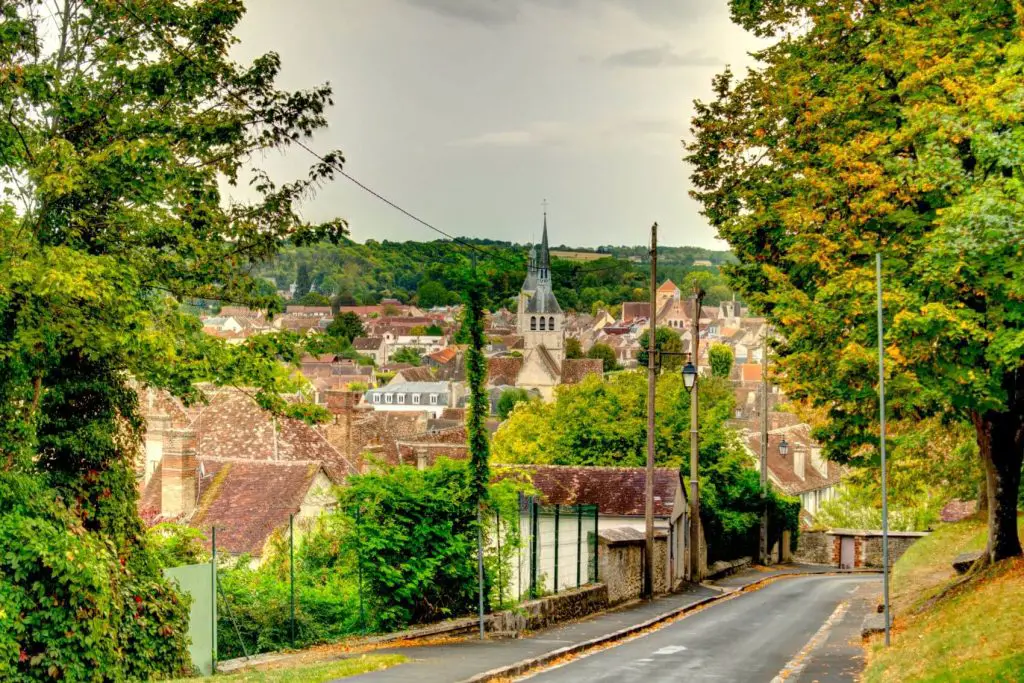 Step into a world of medieval enchantment with a romantic day trip from Paris to Provins, a UNESCO World Heritage Site. This fortified town, located just a short distance from Paris, exudes a unique charm, transporting visitors back to a bygone era. The narrow cobbled streets, ancient ramparts, and well-preserved medieval architecture create an atmosphere straight out of a fairytale.
Wander hand in hand through the charming town, explore the underground tunnels of the Caesar Tower, and ascend the Ramparts of Provins for breathtaking views of the surrounding countryside. Visit the impressive Saint Quiriace Collegiate Church and lose yourself in the magic of the Provins Rose Garden. A day trip to Provins promises a romantic journey through time, where you can create memories that will forever be etched in your hearts.
Vaux-le-Vicomte – A Baroque Masterpiece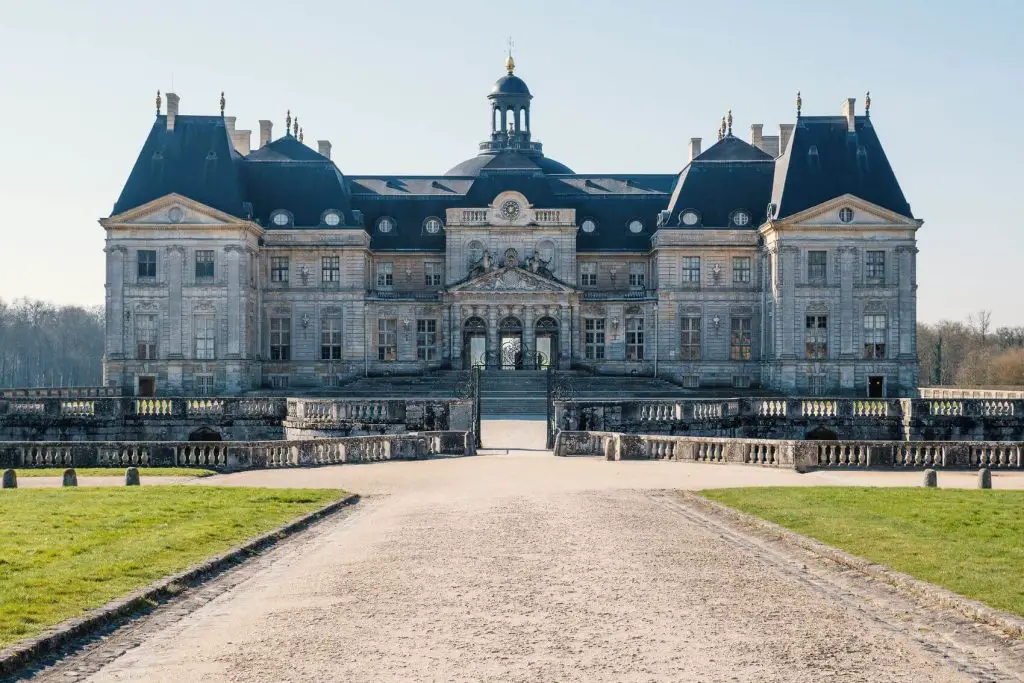 Prepare to be mesmerized by sublime beauty on a romantic day trip from Paris to Vaux-le-Vicomte, a stunning château that inspired the Palace of Versailles. This architectural gem, nestled amidst perfectly manicured gardens, transports visitors to the height of French Baroque splendour. You'll feel like a character in a period drama as you explore the majestic interiors adorned with sumptuous furnishings and exquisite artwork.
The meticulously designed gardens of Vaux-le-Vicomte are a sight to behold, boasting geometric patterns, ornate fountains, and fragrant flower beds. Take a romantic stroll through the lush greenery, hand in hand, and marvel at the harmonious blend of nature and man-made beauty. Vaux-le-Vicomte is a hidden gem that promises an unforgettable day steeped in romance and history.
Chantilly – A Whimsical Escape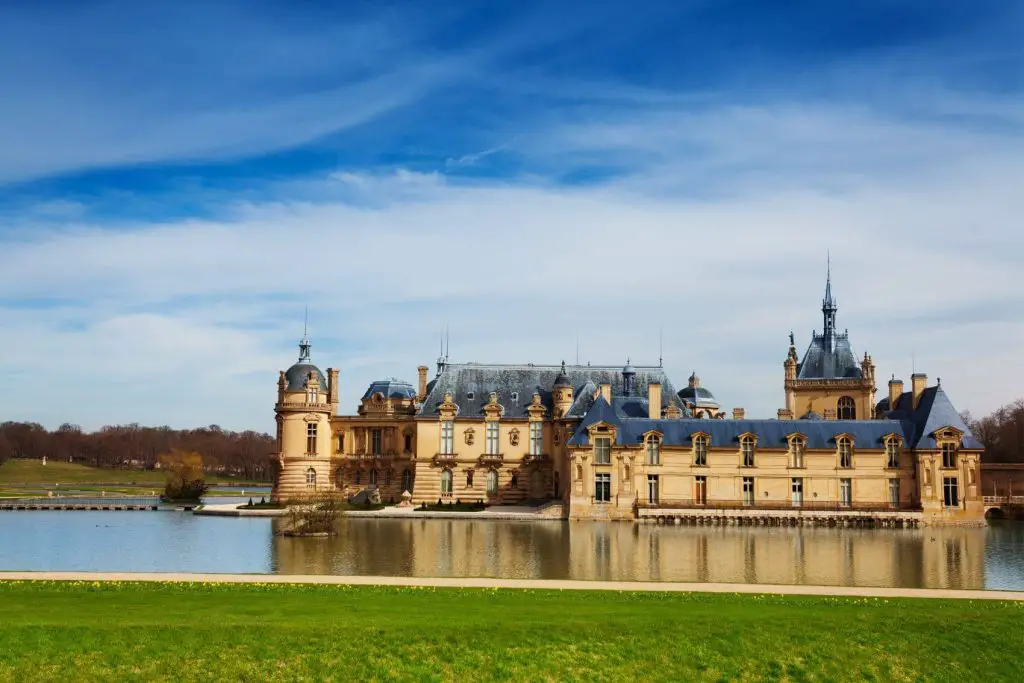 Treat yourself and your loved one to a romantic day trip from Paris to the charming town of Chantilly, known for its fairytale-like Château de Chantilly and its delectable whipped cream. The Château de Chantilly is a masterpiece of French architecture, boasting an extensive art collection, lush gardens, and a captivating horse museum.
Explore the grand halls of the château, marvel at the exquisite paintings and tapestries, and take a leisurely stroll through the serene English Garden. Don't miss the opportunity to visit the Great Stables, home to the Living Horse Museum, where you can witness spectacular equestrian shows. Chantilly's whimsical atmosphere and cultural treasures make it a perfect day trip for couples seeking romance and adventure.
Auvers-sur-Oise – Van Gogh's Inspiration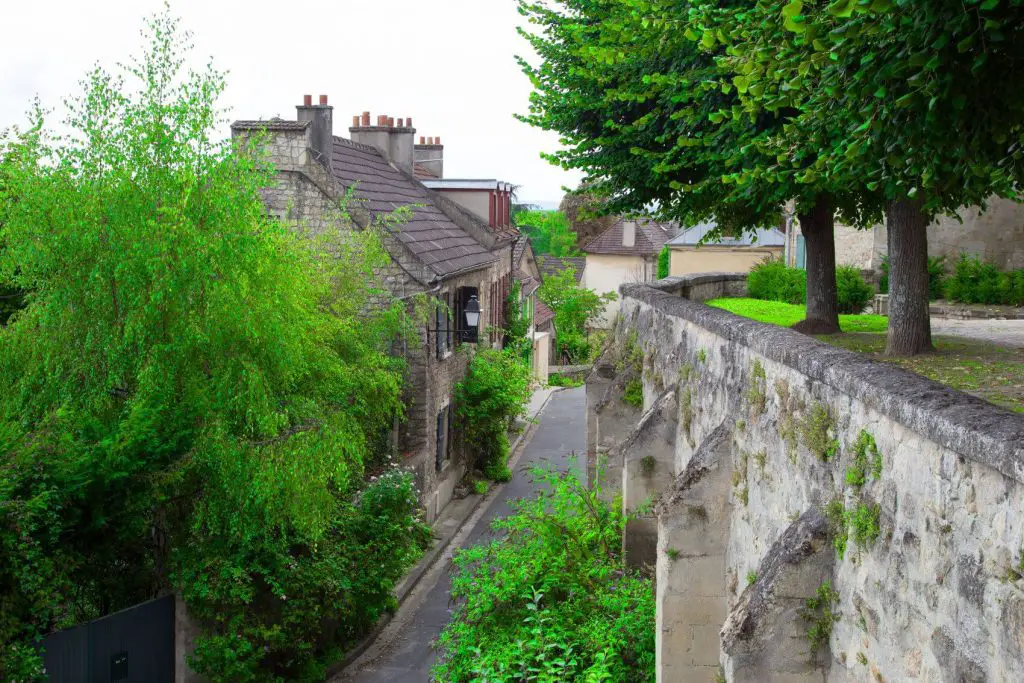 Follow in the footsteps of the legendary artist Vincent van Gogh with a day trip from Paris to Auvers-sur-Oise. This picturesque village, located just a short distance from the French capital, was Van Gogh's final residence and the source of inspiration for many of his iconic artworks. Immerse yourself in the landscapes that captivated Van Gogh's imagination, from the wheat fields to the charming village streets.
Visit the Auberge Ravoux, the inn where Van Gogh spent his last days, and explore Van Gogh's House and Gardens. The village itself is an open-air museum, with plaques placed at various locations to showcase the artist's paintings and provide insights into his life. Auvers-sur-Oise is a haven for art lovers and a place where you can share the same scenes that ignited Van Gogh's creative spirit.
Honfleur – Seaside Serenity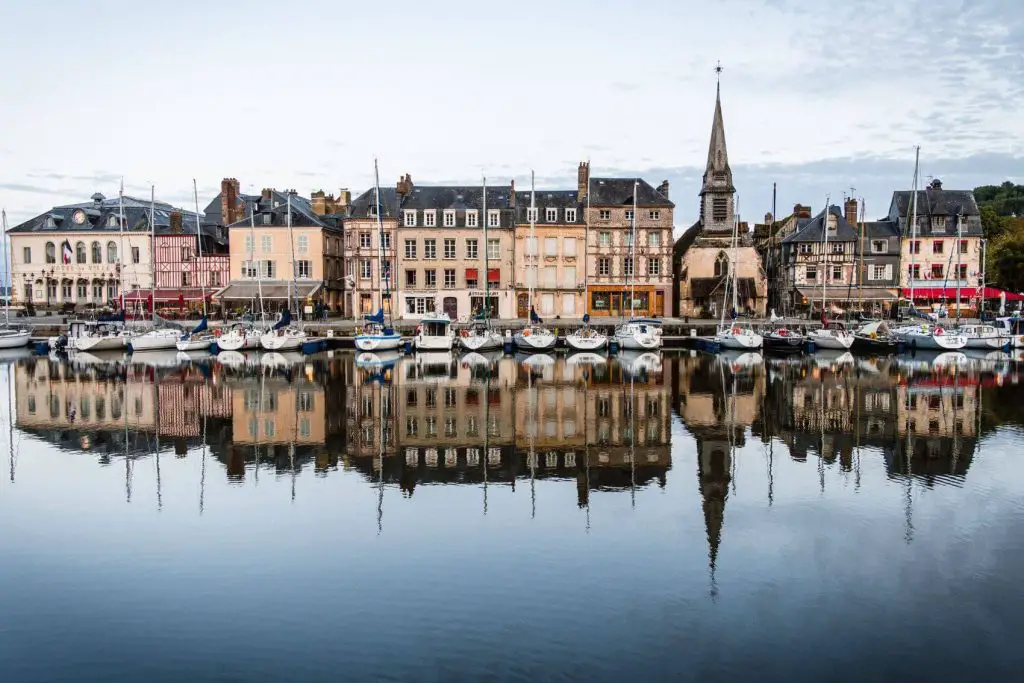 Escape the city and venture to the picturesque coastal town of Honfleur, nestled on the banks of the Seine estuary. Honfleur's charming harbour, lined with colourful buildings and bobbing boats, has long inspired artists and writers. Its serene beauty and maritime character create a romantic ambiance that's hard to resist.
Take a romantic stroll along the Quai Sainte-Catherine, lined with cafés and galleries, and soak in the tranquil atmosphere. Explore the Old Harbor, visit the Sainte-Catherine Church with its separate bell tower, and admire the wooden houses that reflect Honfleur's rich maritime history. Honfleur's charm lies in its simplicity and authenticity, making it the perfect destination for couples seeking a peaceful seaside escape.
The Quaint Village of Moret-sur-Loing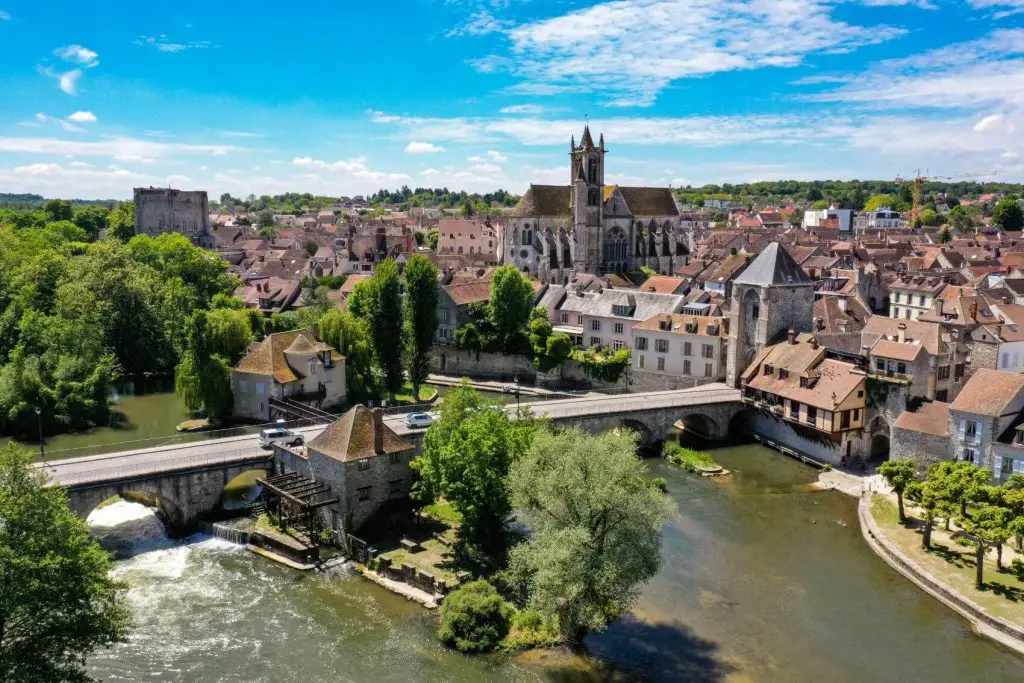 Moret-sur-Loing is a quaint village nestled on the banks of the Loing River, just a short distance from Paris. This picturesque village holds a special connection to the famous Impressionist painter Alfred Sisley, who found inspiration in its serene landscapes. The village's charming streets, lined with half-timbered houses and flower-filled balconies, transport visitors back in time. The medieval walls that once fortified the village still stand, adding a touch of enchantment to the atmosphere. 
Moret-sur-Loing is known for its scenic riverside views, where the tranquil waters reflect the beauty of the surrounding architecture. The 12th-century Church of Notre-Dame, with its stunning Gothic features, is a testament to the village's rich history. For those with a sweet tooth, visiting the Musée du Sucre d'Orge (Candy Museum) is a must. This unique museum showcases the traditional craft of making barley sugar candy, a local delicacy. 
One of the most romantic activities in Moret-sur-Loing is strolling along the riverbanks, hand in hand, while enjoying the idyllic scenery. The village's picturesque setting provides the perfect backdrop for a romantic picnic, where couples can unwind and soak up the tranquillity of the surroundings. Moret-sur-Loing captures the essence of a charming French village and offers a delightful escape for a romantic day trip from Paris.
Rouen – Romantic Riverfront Charm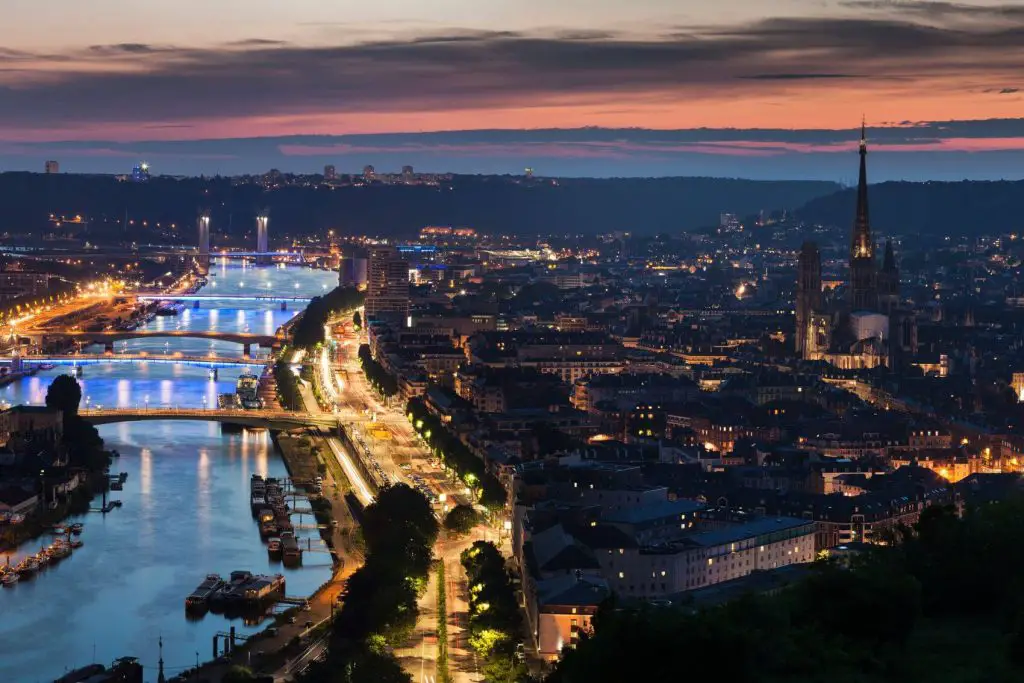 Rouen is a captivating city in Normandy that beckons travellers with its rich history and undeniable charm. Its old town is a treasure trove of half-timbered houses, narrow cobblestone streets, and a vibrant atmosphere. The crown jewel of Rouen is undoubtedly the magnificent Rouen Cathedral, a masterpiece of Gothic architecture that has inspired artists throughout the ages. Another architectural gem is the Gros Horloge, an exquisite astronomical clock that adorns the city's bustling Rue du Gros Horloge. For a touch of history, a visit to the Joan of Arc Museum is a must, where visitors can learn about the life and legacy of the iconic French heroine. 
To enhance the romantic ambiance, a leisurely stroll along the banks of the Seine River is highly recommended. The river offers stunning views of Rouen's picturesque bridges and waterfront facades, creating an idyllic setting for couples to enjoy each other's company. Rouen is a perfect choice for a romantic day trip from Paris, where history, beauty, and a touch of romance blend seamlessly.
Picturesque Provence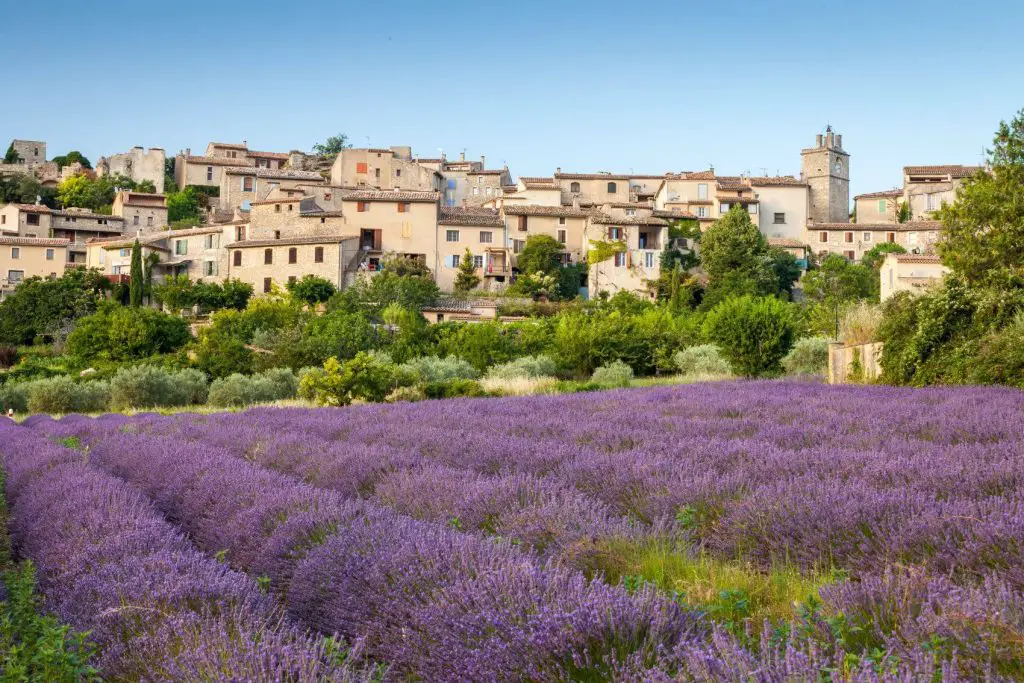 Provence is a beautiful region in southern France, known for its idyllic landscapes, charming villages, and vibrant culture. This picturesque region is a haven for romantics seeking a getaway from the bustling streets of Paris. With its stunning lavender fields, quaint architecture, and a relaxed way of life, Provence offers an enchanting setting for a romantic day trip. 
The villages of Gordes, Roussillon, and Bonnieux are among the highlights, each boasting its own unique charm and breathtaking views. Strolling through their narrow streets, adorned with colourful facades and blooming flowers, feels like stepping into a Provençal painting. 
To immerse oneself in the local culture, exploring the bustling markets is a must, where the scent of fresh produce fills the air. Wine tastings at local vineyards offer a delightful opportunity to savour the flavours of the region, known for its renowned rosé wines. And what better way to conclude a romantic day in Provence than indulging in the region's exquisite cuisine, featuring fresh ingredients, aromatic herbs, and Mediterranean flavours. Provence is a true paradise for couples searching for beauty, tranquillity, and culinary delights, making it an ideal destination for a romantic day trip from Paris.
Étretat – Coastal Cliffs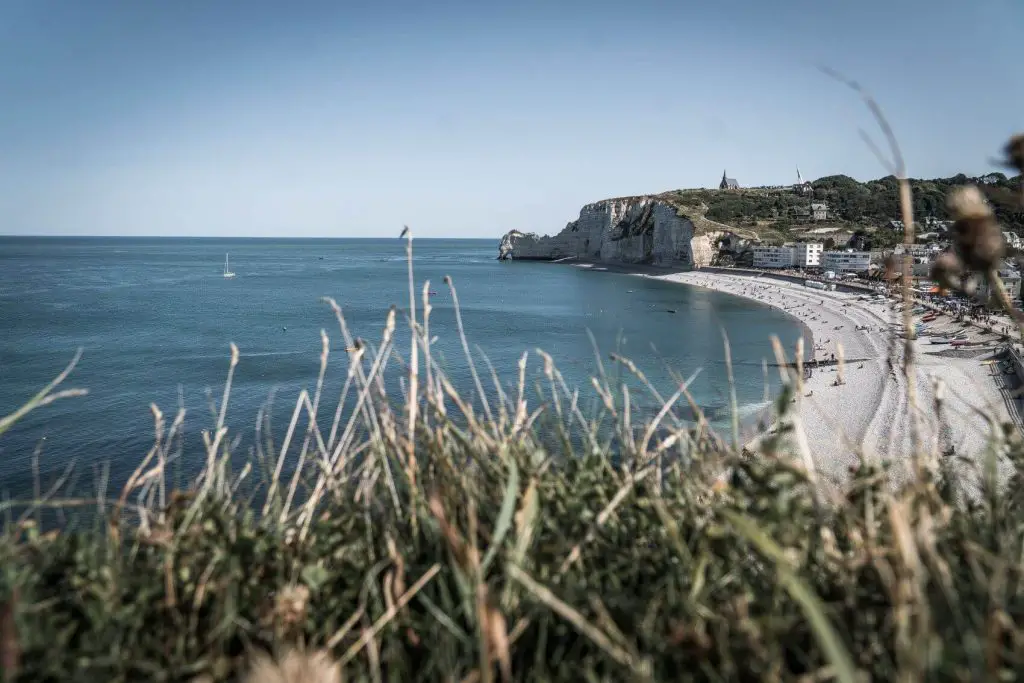 Nestled along the picturesque coastline of Normandy, Étretat is a charming coastal village that promises a romantic escape from the bustling streets of Paris. Renowned for its awe-inspiring cliffs and natural arches, Étretat captivates visitors with its dramatic beauty. The majestic Falaise d'Amont and Falaise d'Aval offer breathtaking panoramic views of the turquoise waters and the rugged coastline. 
Couples can embark on a leisurely walk along the sandy beach, hand in hand, as they soak in the peaceful ambiance and listen to the soothing sound of the waves. Exploring the town center reveals delightful surprises with its quaint streets, charming shops, and cozy cafes. The blend of natural wonders and the idyllic charm of Étretat creates an unforgettable backdrop for a romantic day trip.
Rambouillet – Natural Beauty

Situated just a short distance from the bustling city of Paris, Rambouillet offers a peaceful retreat for couples seeking a romantic day trip. This idyllic village is renowned for its magnificent château, a testament to French architectural splendour. 
Surrounded by expansive gardens, the château provides a serene setting for leisurely strolls and intimate picnics. Nature enthusiasts will delight in exploring the nearby Rambouillet Forest, where tranquil paths wind through lush greenery, inviting couples to immerse themselves in the beauty of nature. 
Visiting the Bergerie Nationale, the national sheepfold, is a charming addition to the itinerary. Here, you can discover sheep farming traditions and observe the adorable sheep grazing in the fields. Rambouillet's combination of historical elegance, natural tranquillity, and cultural experiences make it an ideal destination for a romantic escape from the city.
Barbizon – An Artist's Enclave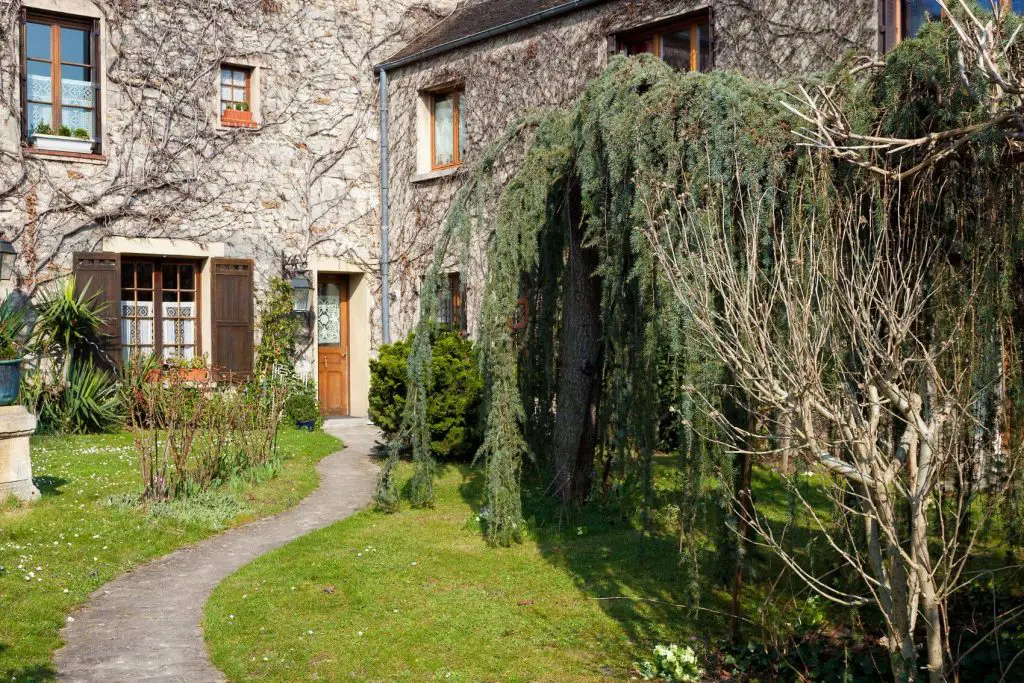 Nestled in the heart of the Fontainebleau Forest, Barbizon is a quaint village that has long been a haven for artists and nature lovers. This charming village rose to fame in the 19th century when it became a gathering place for renowned painters, including Jean-Baptiste Corot and Théodore Rousseau. 
Today, Barbizon still exudes an artistic ambiance with its narrow streets lined with art galleries and picturesque landscapes that inspired these great artists. A visit to the Barbizon School Museum offers a glimpse into the village's artistic heritage and showcases the works of the Barbizon painters. 
To truly immerse yourself in the area's natural beauty, take a leisurely walk through the Fontainebleau Forest, which surrounds the village. The forest's enchanting trails, towering trees, and tranquil atmosphere provide the perfect backdrop for a romantic stroll. So whether you're an art enthusiast or a nature lover, Barbizon offers a captivating and romantic day trip from Paris.
Raise a Glass – Reims

Reims, located in the heart of the Champagne region, is a charming city known for its rich history and world-famous sparkling wines. The village exudes a delightful ambiance with its historic architecture, quaint streets, and vibrant atmosphere. A romantic day trip to Reims offers the opportunity to explore the magnificent Reims Cathedral, a masterpiece of Gothic architecture. 
But perhaps the true highlight of a visit to Reims is indulging in Champagne tasting. Visit prestigious Champagne houses like Veuve Clicquot or Taittinger, where you can take guided tours, learn about the Champagne-making process, and, most importantly, savour the effervescent nectar. Raise a glass with your loved one amidst the rolling vineyards, and let the bubbles and the beautiful surroundings create a memorable and romantic experience.
Château de Chenonceau – the "Ladies' Castle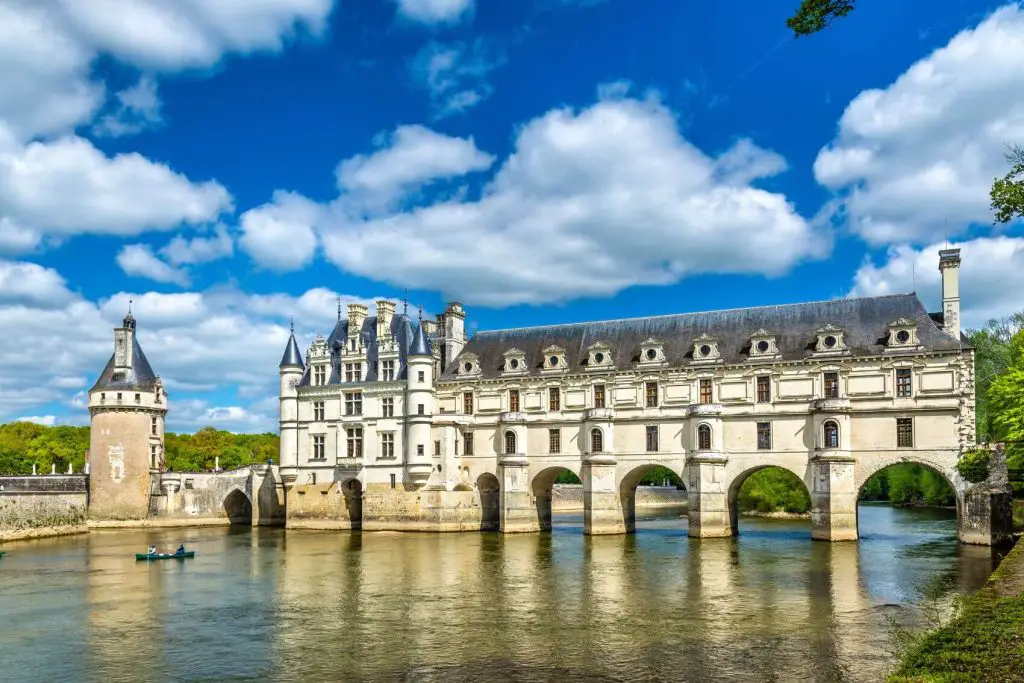 Château de Chenonceau, located in the Loire Valley of France, is a magnificent castle that exudes elegance and romance. This enchanting chateau is known for its unique architecture, spanning gracefully across the Cher River. With its beautiful arches and stunning gardens, Château de Chenonceau offers a truly captivating sight. Known as the "Ladies' Castle," it spans the Cher River and offers breathtaking views and a romantic setting.
A romantic day trip to this fairytale castle allows you to immerse yourself in history and wander through its lavishly decorated rooms. Explore the well-manicured gardens and take a leisurely stroll along the riverbanks, enjoying the tranquillity and beauty of the surroundings. For a truly unforgettable experience, consider taking a boat ride on the river, admiring the castle from a different perspective. Château de Chenonceau is a perfect destination for couples seeking a romantic escape from Paris, where they can revel in the castle's grandeur, embrace the idyllic ambiance, and create lasting memories together.
Embarking on a day trip from Paris opens up a world of romance and discovery. From the majestic halls of Château de Versailles to the whimsical town of Chantilly, each destination offers a unique blend of beauty, history, and enchantment. Explore fairytale castles, wander through idyllic gardens, and immerse yourself in the charm of medieval towns. These day trips provide the perfect opportunity to escape the bustling streets of Paris and create cherished memories with your loved one. Let the allure of these enchanting destinations beckon you and ignite the flames of romance as you embark on romantic day trips from Paris together.
PIN IT FOR LATER