As Ontario's fasted growing wine region, Prince Edward County has some of the best wineries in the province. Its limestone-rich soils produce an abundance of award-winning wines and its selection of tasting rooms is nothing short of spectacular. Many wineries specialize in producing Pinot Noir and Chardonnay, however, wines such as Cabernet Franc, Riesling, Gamay, Pinot Gris, Baco Noir and Merlot are gaining in popularity. 
With over 40 wineries in Prince Edward County, it can be difficult deciding which ones to visit. Depending on how much time you have, I suggest visiting one, or even all of the following wineries. You'll be glad you did!

Sandbanks Winery
17598 Loyalist Parkway, Wellington   613-399-1839
Founded in 2000, Sandbanks Winery is one of the best-known wineries in Prince Edward County. They offer a wide array of award-winning wines and have a selection of local cheeses, charcuterie and other goodies.  There is also a vineyard picnic area where they host yoga classes and live music. While those activities are currency unavailable due to post-pandemic restrictions, the tasting room and boutique are open daily. Reservations are required and groups are limited to 9 people or less to adhere to the Provincial guidelines.

The Grange of Prince Edward Estate Winery
990 Closson Road, Hillier  613-399-1048
Owned and operated by mother-daughter team Caroline and Maggie Granger, The Grange of Prince Edward Estate Winery stands out as one of the best wineries in the County.  They offer tastings, tours, and even sell gourmet picnic baskets filled with local cheese and charcuterie. Post-pandemic services include sales, tasting kits and a bring your own picnic area.

Huff Estates Winery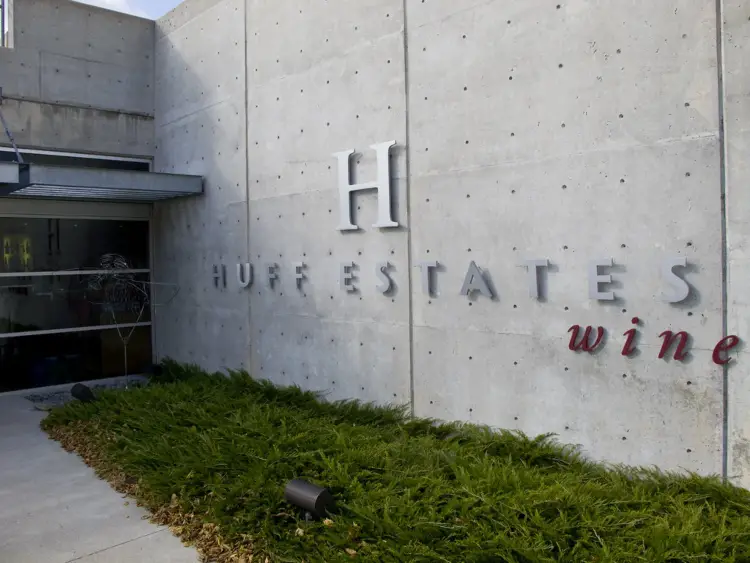 2274 Prince Edward County Road 1, Bloomfield  613-393-1414
Lanny and Catharine Huff have been working with french winemaker Frédéric Picard since 2004 to produce some of the finest wines in Prince Edward County. In fact, they were the first winery in the region to make sparkling wine using traditional methods. Sure to impress any oenophile, Huff Estates features a contemporary, state-of-the-art production facility, an on-site art gallery (the Oeno Gallery), a restaurant and even an inn. 
Huff Estates Winery has re-opened their patio for tastings, pizza and wine since the pandemic.  It is operated on a first come first served basis and adheres to the 10 people per group limit.

Rosehall Run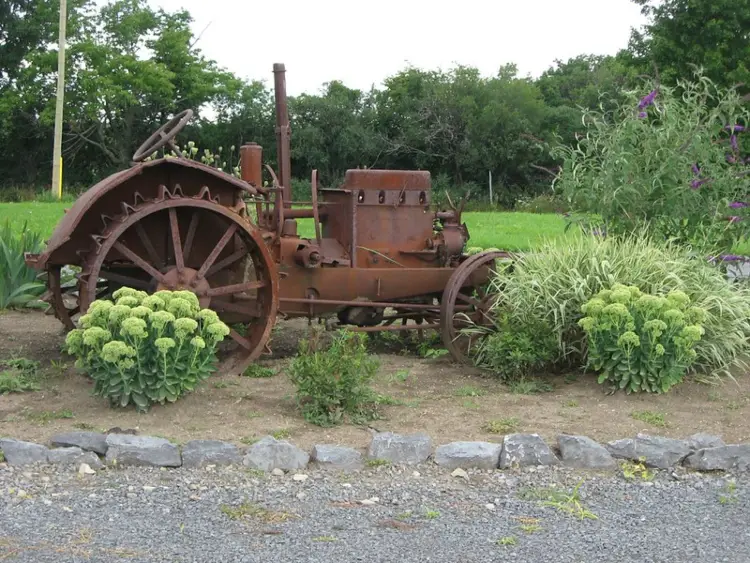 1243 Greer Road, Wellington  613-399-1183
Located in Prince Edward County's Hillier region, Rosehall Run features a state-of-the-art winemaking facility and an impressive barrel cellar. They offer an outdoor picnic area, a contemporary tasting bar as well as tours of the 150-acre farm. Post-pandemic services are by reservation only and include premium tastings of 3 Estate grown, critically acclaimed award-winning wines. There is also a Take-Away Bottle Shop offering curbside pick-up. Rosehall Run is open 7 days a week from 11 am to 5 pm.


Closson Chase Vineyards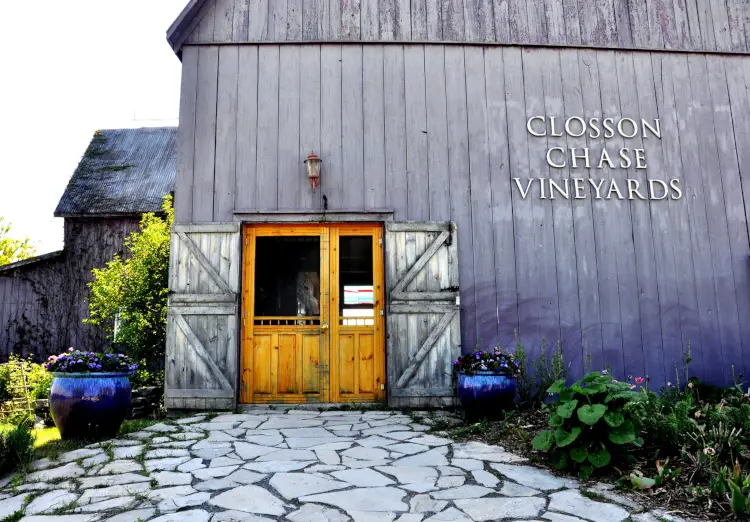 629 Closson Road, Hillier  613-399-1418
Closson Chase opened their doors in 1998 and has since made a name for themselves in Prince Edward County. Known for producing world-class wines, they harvest only the best Chardonnay, Pinot Noir & Pinot Gris grapes. Their tasting room which is located in a centuries-old barn is also one of the most beautiful in the region. Closson Chase is now open daily however social distancing measures are in place. They offer flights and glasses tableside, however, no tastings are available at this time. 

Karlo Estates
261 Danforth Road, Wellington  613-399-3000
Karlo Estates is the first vegan-certified winery in the world and one of the best wineries in Prince Edward County. It also stands out for being home to one of the largest dry stone bridges in North America. There is a rustic barn that houses their tasting lounge, a private wine cellar and a lovely back patio perfect for enjoying a bite to eat with your wine. Karlo Estates is now open daily. Tastings are available by reservation and walk-ins are welcome on a first-come, first-served basis. There are also picnic boxes for sale as well as picnic tables by the stone bridge. Groups are limited to 9 people or less. 


Pin it for later

Have you visited this incredible wine region in Ontario? If so, which wineries do you consider to be the best in Prince Edward County? Let me know in the comments section below!
Follow me on social media!