Planning a trip to Jamaica is fun and exciting, particularly for first-time visitors. However, it can also be overwhelming as there is much to know. To help make your trip go as smoothly as possible, familiarize yourself with this helpful travel guide to Jamaica. 
Jamaica is one of my favourite Caribbean islands. It has the ideal combination of lush mountain scenery and breathtaking white-sand beaches, and its wide array of things to see and do make it a destination you can revisit time and time. In fact, I have visited Jamaica twice and am currently planning my next trip back!
Disclosure: This page contains affiliate links. As a Booking.com associate, I earn a small commission should you choose to book through my links.
You might also be interested in: Fun Things to do in Negril, The Best Things to do in Ocho Rios, and the Top-Rated Things to do in Montego Bay.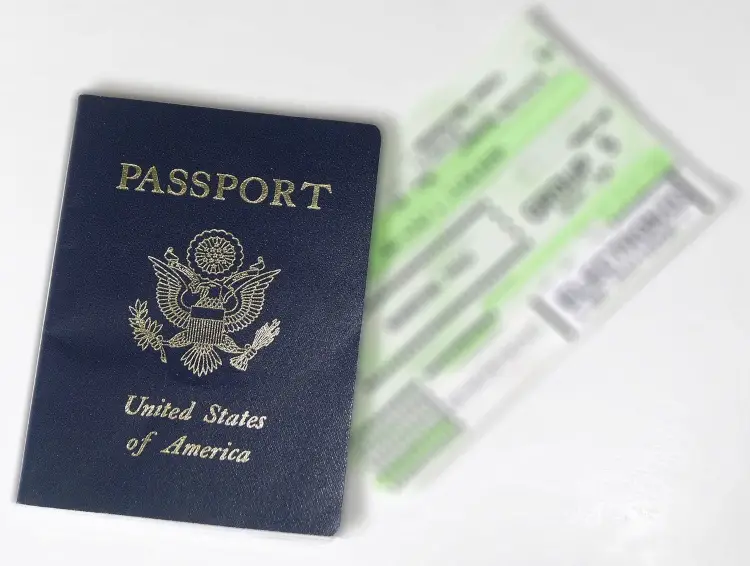 What Travel Documents Do You Need to Enter Jamaica?
It's essential to have all the necessary identification and travel documents when arriving and departing Jamaica. All travellers require a valid passport that is valid for six months, while only some need a visa. Residents of the US, Canada, Australia, the UK, as well as many countries do not require a visa to enter Jamaica. Check here for the complete list of visa requirements.

Arriving in Jamaica
There are three international airports in Jamaica. Norman Manley International Airport (KIN) in the capital city of Kingston, Ian Fleming International Airport (OCJ) in Ocho Rios, and Sangster International Airport in Montego Bay (MJB).
The point of arrival for the majority of air travellers is Sangster International Airport. Located on the island's north coast, this airport is well-equipped to handle large aircraft arriving from North America and Europe. It held the title of the "Caribbean's Leading Airport" from 2009 to 2017 and has many amenities. These include free WiFi, a VIP lounge known as Club MoBay, as well as a wide variety of fast-food restaurants.
Ian Fleming International Airport is a small, lesser-known airport centrally located on the north coast of Jamaica. Although it is an international airport, it currently receives only private domestic charters.
Jamaica's third international airport, Norman Manley International Airport, is located on the island's south coast. It is currently undergoing major upgrades, which will increase its capacity and revitalize its facilities. 
If you're arriving on a cruise, there are 5 ports in Jamaica. Port Royal, Port Antonio, the Port of Falmouth, the Port of Ocho Rios, and the Port of Montego Bay. The largest cruise liners dock at Montego Bay, Ocho Rios, Falmouth, and Port Royal are all equipped with a full range of services and amenities. Port Antonio is a smaller facility more suited to boutique cruise ships and mega yachts. 

Travelling Around Jamaica
Route Taxi
The simplest and safest way to get around in Jamaica is by route taxi. Shared amongst several travellers at a time, these affordable taxis have designated pick-up spots. Then, they drive to predetermined locations on the island. Passengers can also flag down these taxis along the route, and their fares will be adjusted based on the distance travelled.
The following characteristics can identify route taxis; the words 'Route Taxi' is painted on the doors along with the route description, a checkerboard pattern on each side of the vehicle just below the windows, a yellow rooftop sign with the word "taxi" on it, and a red license plate with a "P" or "PPV" appearing in white before four white digits.
The government fixes Fares for route taxis, but it is always wise to agree on the cost before accepting the ride. It is recommended to tip taxi drivers 10 – 15% of the fare in Jamaica, more if it's late at night. 
Private Driver or Island Tour
A more comfortable way to travel around Jamaica is by hiring your own private driver or taking a guided tour. Although it's one of the most expensive ways to travel, you are the one choosing where you go and what you do. For recommendations on tour companies, guides and private drivers in different parts of Jamaica, head over to Trip Advisor and do a quick search in their travel forums. You are guaranteed plenty of great suggestions. 
Minibus
While Jamaica's public buses and minibuses operate similarly to route taxis, they aren't for the faint of heart. The uncomfortable cramped conditions combined with drivers who have little respect for the road rules can make for an unsettling journey. The buses are also notorious for running behind schedule and breaking down due to the poor road conditions on the island. They are, however, the cheapest form of transportation in Jamaica. 
Rental Car
Renting a car is also an option while in Jamaica. It's a great way to explore the island; however, the lack of road signs can make navigating a challenge. Many roads are also rampant with potholes and obstacles such as livestock, dogs, and even other vehicles.  Providing you are a confident driver and don't mind driving on the left side of the road, you should be able to manage.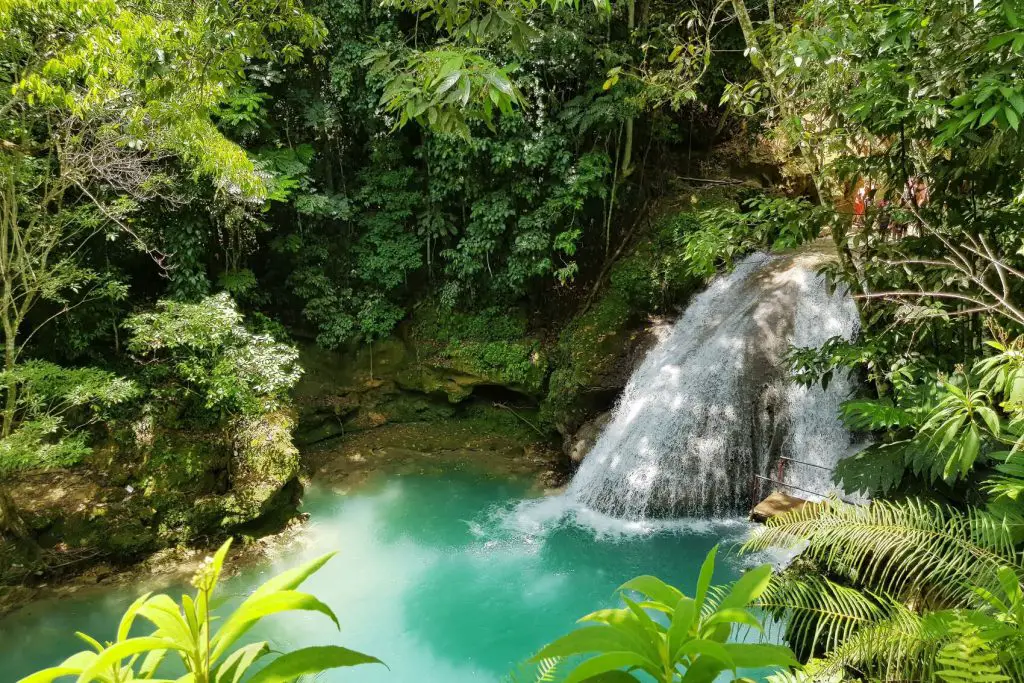 Best Time to Visit Jamaica
The most popular time of year for travellers to visit Jamaica is between the months of December and April. This is because the temperatures average from 70-80 degrees Fahrenheit during these months, and the threat of rain is at its lowest point. 
Like other Caribbean islands, Jamaica's hurricane season runs from June through November and peaks from early August to late October.  September and October are the island's wettest months, averaging more than six inches of rainfall. 
I've travelled to Jamaica both in mid-June and late July and never encountered any adverse weather. However, that's not to say it doesn't happen. Therefore, I advise you to be aware of the potential dangers of travelling at this time so you can choose your travel dates accordingly.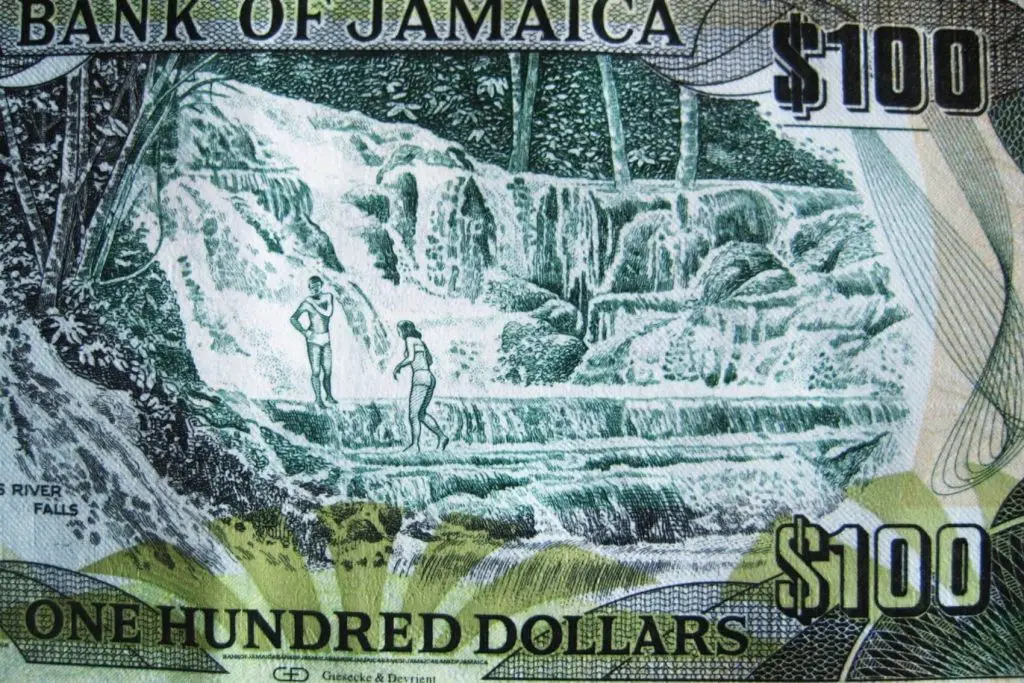 Currency in Jamaica
The currency used in Jamaica is the Jamaican Dollar (JMD). However, US Dollars are preferred by hotels, restaurants and shops across the island. Even though this is the case, it's wise to verify which currency you will be charged and be aware that you may receive your change back in Jamaican dollars.
When I travelled to Jamaica, I brought along US dollars. ATMs can be unreliable, so I estimated how much cash I would need and used my credit card for larger purchases. 
When this travel guide to Jamaica was written, the Jamaican Dollar to US dollar exchange rate was holding steady at $1(USD) = $139(JMD). 
Language in Jamaica
The official language of Jamaica is English; however, the majority of locals speak Jamaican Creole or Patois. This creole language is based on English and has West African influences.
Voltage in Jamaica
In Jamaica, the standard voltage is 110 V, and the frequency is 50 Hz. Therefore, visitors from the US, Canada and most South American countries will not need to travel with an adaptor.

Taxes in Jamaica
In Jamaica, there are airport arrival (US$20) and departure (US$35) taxes. For most travellers, these taxes are factored into the cost of their airline tickets. The second tax in Jamaica is the 16.5% general consumption tax (GCT). This tax is charged on all standard-rated goods and services sold by established businesses. 
Safety in Jamaica
Jamaica is reasonably safe, and the crimes that do occur are mainly gang-related. Take normal safety precautions and avoid high-threat areas such as Grant's Pen, August Town, Harbour View, Mountain View, Tivoli Gardens, Arnett Gardens, Cassava Piece, Denham Town, Trench Town and Spanish Town in Kingston as well as Flankers, Canterbury, Barrett Town, Norwood, Glendevon, Rose Heights, Mount Salem, Clavers Street, and Hart Street in Montego Bay. These areas are especially unwelcoming to tourists.


Where to Stay in Jamaica
Jamaica has many fantastic hotels, resorts and vacation rentals around the island. Montego Bay, Negril, and Ocho Rios are the most popular destinations for tourists. It's in these cities where the majority of the all-inclusive properties are located. 
On our first trip to Jamaica, we stayed on the island's north side at Sandals Royal Plantation in Ocho Rios. We loved the small, intimate setting and the luxurious oceanfront views were like none other. For further details, check out my complete review of Sandals Royal Plantation or read this post to see how Sandals Royal Plantation compares to Sandals Ochi next door. 
For our second trip, we stayed at the Riu Palace Tropical Bay in Negril. This resort has a relaxed island vibe and a beautiful beachfront perfect for unwinding after a busy day exploring the surrounding countryside.  To read my complete review of the Riu Palace Tropical Bay, click here. 
If you prefer to stay closer to the airport, check out the five-star Round Hill Hotel and Villas. Featuring 36 rooms and 27 villas, this elegant property boasts sweeping coastal views and lush gardens. Amenities include an infinity pool, a private beach, two sets of tennis courts and a rainforest spa. 

Have you visited the island? What other tips and suggestions do you have to add to our Travel Guide to Jamaica? I'd love to hear about them in the comments section below!

PIN IT FOR LATER