If you're planning a trip to Jamaica, you're in for a treat! Known for its vibrant culture, scenic landscapes, and delicious food, this Caribbean island has a lot to offer to visitors. And what better way to remember your trip than with unique souvenirs from Jamaica that capture the essence of the island. Avoid the usual touristy mementos like t-shirts and keychains, and seek out local goods instead. Not only will they be unique to Jamaica, but you will always have a physical reminder of your time on the island.
Whether you're a music lover, a foodie, or an art enthusiast, Jamaica has a diverse range of souvenirs to choose from. From handmade crafts to iconic reggae music-themed items, you're almost guaranteed to find unique Jamaican gifts for all your friends.
20+ Memorable and Unique Souvenirs from Jamaica
Blue Mountain Coffee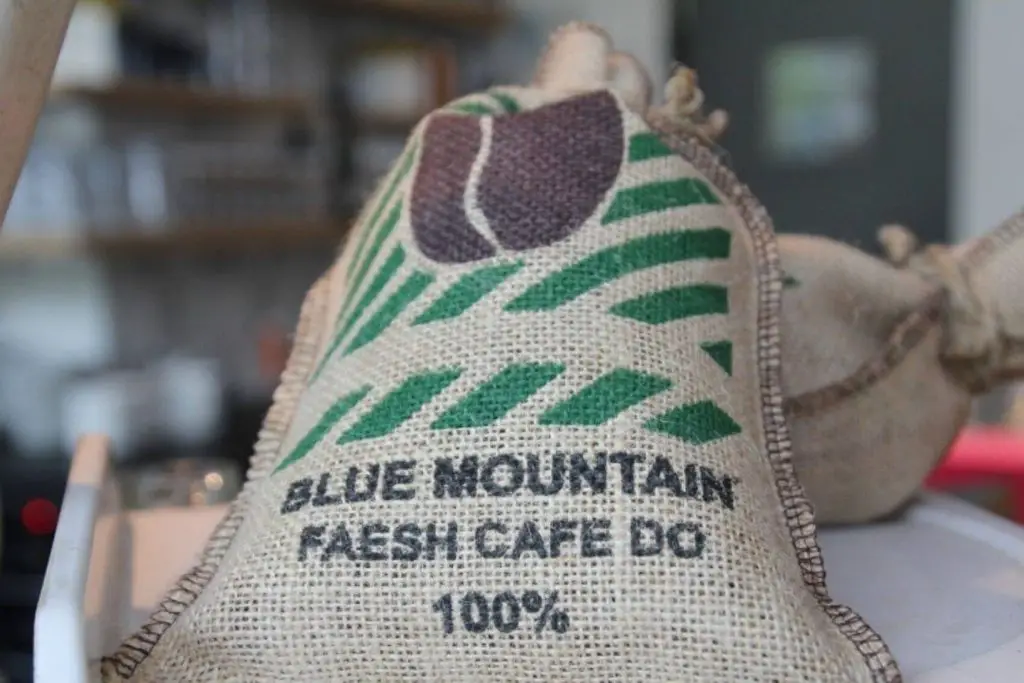 Jamaica's Blue Mountain Coffee is considered one of the best and most sought-after coffees in the world. Grown in a legally designated growing region in the Blue Mountain region of Jamaica at elevations between 910 metres (3,000 ft) and 1,700 metres (5,500 ft), this coffee is the perfect souvenir to share with your friends back home. Known for its natural sweetness and rich taste, it has a unique flavour many people prefer to Colombian. 

Bob Marley Coffee
Bob Marley's legacy continues in his music and many other ways, including Marley Coffee. Co-founded in 2009 by his son, Rohan Marley, this international gourmet coffee company has partner farms in Ethiopia, South America and other top coffee-growing regions worldwide. With a slogan of "Stir It Up" which refers to Bob Marley's song "Stir It Up," and blends named after his greatest hits, Marley Coffee makes a unique Jamaican gifts for the coffee lovers on your shopping list. 

Wood Carvings

Jamaican wood carvings are some of the most popular souvenirs sold on the island. Perfect for the home or garden, they can be found in craft markets in Kingston, Ocho Rios, Negril and Montego Bay. The carvings range from symbols of Jamaican culture such as Rastafari figures and influential people to the more unconventional phallic items typically made out of local woods such as lignum vitae, mahogany and cedar.

Jerk Spices and Sauces
Recreate island flavours once you return home by purchasing some jerk spice as a souvenir from Jamaica. Made from Scotch Bonnet Peppers, allspice, as well as spices like cloves, cinnamon and nutmeg, jerk spice rubs and jerk sauces will add bold flavour to any meal.

Sangster's Rum Cream
Hugely popular in Jamaica, rum cream is a blend of premium aged Jamaican rum and rich cream. It has just a hint of exotic Jamaican fruits and spices, which make it especially delicious. Made by famous Jamaican distillers J. Wray & Nephew, it can be enjoyed on the rocks, straight up, or as an addition to coffee.

Jamaican Rum    

Jamaica is famous worldwide for its wide array of high-quality rum. Distilled from the sugar cane grown on the island for over 270 years, this alcoholic beverage can be enjoyed independently or as an addition to fruity cocktails. If you want truly unique Jamaican gifts, seek out one of the 800 bottles of Appleton Estates 50-year Rum, which retails at over $5000 per bottle. If that's not in your budget, Appleton Estate Reserve Rum or Wray & Nephew White Overproof Rum are great choices.

Jamaican Oil Paintings
Jamaica is home to some of the best painters in the Caribbean, and top-quality art is easy to find on the island. Along with local galleries where you will find works by local masters, beautiful oil paintings can be purchased at craft markets and small shops. Featuring scenes of village life, bright sunsets, and palm trees on the beach, they make a great personal souvenir from Jamaica that will bring back wonderful memories of your trip. 

Coconut Wine Glasses
Found in craft markets all over the island, coconut wine glasses are one of the most popular things to buy Jamaica.  Made from coconut shells, these lightweight wine glasses are bound to inspire some lively dinnertime conversation.

Hot Sauce
It's no secret that Jamaicans love all things spicy, so be sure to bring home some local hot sauces as a souvenir. Usually made from one of the world's hottest chile peppers, the Scotch Bonnet Pepper, their intense flavour will make even the most avid chile pepper fanatic break a sweat. For those who prefer milder flavours, hot sauces made with fruits like mango and banana are sweeter.

Authentic Reggae Music
Jamaica is known worldwide as the birthplace of reggae. It is also one of the best places in the Caribbean to pick up some CDs. The island has a thriving music scene and has produced many talented artists including Bob Marley, Sizzla Kalonji and Lee 'Scratch' Perry. 

Jamaican Cold-Pressed Coconut Oil

In recent years, Jamaican cold-pressed coconut oil has become an increasingly sought after souvenir. It is made locally and sold in most stores and is ideal for cooking or used in hair and skin care products.

Jamaican Cookbook
If you're looking to bring back unique Jamaican gifts for the special foodie friends in your life, why not buy them an authentic Jamaican cookbook?  Enid Donaldson's The Real Taste of Jamaica and Jerk from Jamaica by Helen Willinsky are especially popular. 

Jamaican Root Tonic
One of the things you can only buy in Jamaica is Root Tonic. Developed centuries ago by the Maroons, this drink is a blend of medicinal plants, herbs, roots and tree bark. It is said that Root Tonic improves health, builds strength and rejuvenates the mind and spirit. It even increases sex drive!

Woven Goods

Goods woven from straw, wicker and palm leaves are both practical and easy-to-find souvenirs from Jamaica. Traditional items that are easy to bring home include bags, placemats, wall hangings, baskets, vases and hats.  

Calabash Wooden Bowls
Hand-carved from the fruit of the calabash tree, calabash bowls are one of the most popular souvenirs to buy in Jamaica.  Used in the kitchen or as a decoration piece, these unique bowls will provide you with a lifetime of memories.

Clothing
Whether it be a Bob Marley T-shirt, or a handmade dress in the colours of the Jamaican flag, clothing is one of the most traditional souvenirs to bring home from Jamaica. It is also one of the easiest souvenirs to find on the island. If you are looking for a vacation souvenir with a slogan on it, you'll find 'I love Jamaica' shopping bags, as well as Rasta hats and other green, yellow and black clothing for sale around every corner.

Guinness Foreign Extra Stout
If you're a Guinness fan or are shopping for one back home, the best souvenir from Jamaica you can buy is a case of Guinness Foreign Extra. Brewed in Jamaica, this beer tastes much different than its Irish-brewed counterpart. It also contains 6.5% ABV, 1% less than overseas. 

Unique Souvenirs from Jamaica for Kids

Currency

Children love collecting things, so why not help them start an international coin collection? Jamaican Dollars are easy to find in Jamaica and also make one of the most interesting souvenirs. 

Jamaican Dolls
If you're shopping for kids in Jamaica, one of the things you should buy are Jamaican dolls. Either stuffed with spongy material or made from hard plastic, the dolls are dressed in traditional Jamaican clothing.

Christmas Ornaments 
Even if you visit Jamaica in July, you're bound to come across some beautiful Christmas ornaments. Often handmade, they make a great addition to any Christmas tree.

Fridge Magnets
I began collecting souvenir fridge magnets as a kid and continue to do so now that I'm in my 30s.  Not only are they practical, but they bring back great memories from my travels!

In your opinion, what are the best things to buy in Jamaica? I'd love to hear about them in the comments section below!

Pin it for later – BEST SOUVENIRS FROM JAMAICA