Before learning about each of the 20 arrondissements of Paris, it helps to understand the layout of the city. First of all, there are the Right and Left Banks. The river Seine flows right through the heart of the city, splitting it into these 2 banks. The left bank (to the south) and the right bank (to the north). There are 14 arrondissements on the left bank, and 6 on the right bank.


So, what exactly is an arrondissement?
The city of Paris is divided into 20 numbered neighbourhoods or administrative districts, which are called the arrondissements. The arrondissements themselves date from the reimagining of Paris by Baron Haussmann in the 19th century. The arrondissements of Paris are split into four quarters, each with its own name.  
On a map, the arrondissements of Paris spiral like a snail shell, clockwise in numerical order from the center of the city. The outer boundary of the arrondissements is a ring highway called the Peripherique. Outside the Périphérique are the banlieues, the suburbs of Paris.
The arrondissements of Paris are written as 5ème or 5e arr and are identified by the last two digits of address postal codes. Parisian postal codes take the form of – 75XXX – with the last two digits being equal to the arrondissement (e.g. 75008 is the postal code for the 8th arrondissement).

Disclosure: This page contains affiliate links. As a Booking.com associate, I earn a small commission should you choose to book through my links.


Paris Arrondissements Guide
1st Arrondissement     Right Bank
The four quarters: Place Vendôme, Saint Germain l'Auxerrois, Les Halles, and Palais Royal
The 1st Arrondissement is the geographical center of Paris. This largely non-residential area is packed with tourists admiring the many historical buildings. Hotels in this arrondissement are often more expensive as a result of its central location. The advantage of staying here is that you are within walking distance from most of the city's top landmarks and many fantastic restaurants.
What to see;  Sainte-Chapelle and the Conciergerie, the Palais de Justice, the Louvre Museum and the adjacent Jardins des Tuileries, Place de la Concorde, the Forum des Halles, the Pont Neuf, Place Dauphine, Place des Victoires, the Palais Royal, Les Arts Décoratifs, Hôtel Ritz Paris, Place de Vendôme, the Carrousel, Pont des Art, the Saint Roch and St Germain l'Auxerrois churches, Rue de Rivoli
Where to stay:   Le Meurice, Hotel Regina Louvre, Hotel Crayon by Elegancia


2nd Arrondissement     Right Bank
The four quarters: Bonne Nouvelle, Mail, Gaillon, and Vivienne
The 2nd Arrondissement is the city's smallest arrondissement. It is principally known as the stock exchange and business district, although the eastern end of this arrondissement contains the garment district. While there aren't as many things to see as there are in the other arrondissements of Paris, its glazed shopping arcades lined with traditional boutiques, and its grand boulevards filled with restaurants, cinemas, bars and clubs make it an ideal and charming place to explore. This area offers more affordable accommodations than the 1st arrondissement.
What to see; Palais de la Bourse (the former stock exchange), La Tour Jean-Sans-Peur, Passage des Panoramas, historic National Library, Théâtre-Musée des Capucines, trendy store Etienne Marcel and Rue Montorgueil
Where to stay: Park Hyatt Paris – Vendome, La Maison Favart


3rd Arrondissement                Right Bank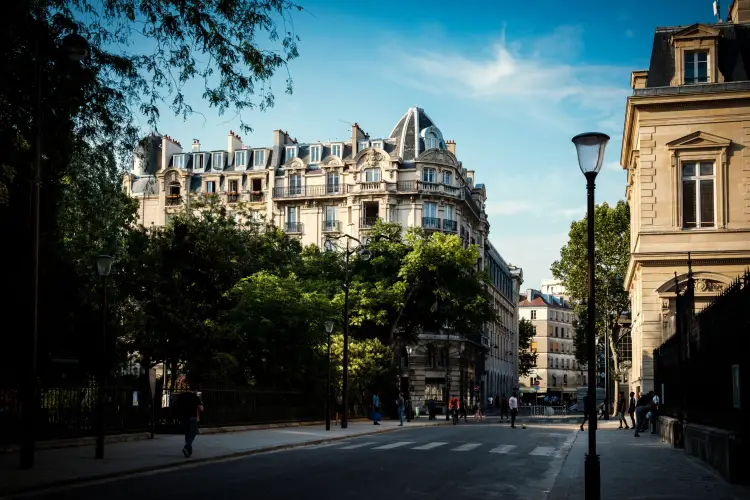 The four quarters: Sainte-Avoye, Archives, Arts et Métiers and Enfants Rouges.
The 3rd arrondissement in Paris is a residential neighbourhood home to 36,000 people. It encompasses the northern part of the historic Marais district, a former swamp that is now a trendy, art-filled neighbourhood. Cultures, traditions and avant-gardism blend in this area which is very gay-friendly. This arrondissement also contains the ancient Jewish quarter where you can find excellent restaurants and shops selling traditional Jewish foods.
What to see; The Conservatoire National des Arts et Métiers (Museum of Arts and Crafts), Musée Picasso, Musée d'Art et d'Histoire du Judaïsme (Jewish History Museum), Les Archives Nationales (The National Archives), the Carnavalet Museum (devoted to the history of Paris) and the oldest private house of Paris built in 1407 on rue de Montmorency
Where to stay:  Pavillon de la Reine, Hôtel du Petit Moulin


The 4th Arrondissement    Right Bank
The four quarters: Arsenal, Notre-Dame, Saint-Gervais and Saint-Merri
The 4th arrondissement contains the southern part of the medieval Marais district as well as the Île St-Louis and the eastern part of Île de la Cité. One of the most fashionable arrondissements of Paris, this area has many well-known landmarks, shops and cafes galore. The Place des Vosges was the Royal Square during the 17th century and is now known as the most beautiful square in Europe. It is mainly celebrities and wealthy families who can afford to live in this arrondissement.
What to see; Centre Georges Pompidou, Hôtel de Ville, Le Marais, Notre-Dame de Paris, Point Zero, Saint-Louis-en-l'Île Church, Tour St-Jacques, Place de la Bastille (shared with 11th and 12th arrondissements), Rue des Franc-Bourgeois – famous for its luxury fashion retailers, Rue de Rivoli – filled with big chain stores (shared with 1st arrondissement), Place des Vosges (shared with 3rd arrondissement)
Where to stay: Hôtel de Josephine Bonaparte, Le Roi de Sicile


5th Arrondissement                   Left Bank
The four quarters: Sorbonne, Jardin des Plantes, Saint-Victor and Quartier Val de Grâce
The 5th Arrondissement was built by the Romans in the 1st century BC and is the oldest of the arrondissements in Paris. This arrondissement earned the name the Latin Quarter in the early 13th century when Latin was the international language and was widely spoken by the local scholars. It's still considered to be the intellectual center of Paris and is home to one of the city's most noteworthy universities, La Sorbonne. Visitors enjoy Paris's 5th arrondissement for its market, its boutique hotels, the food shops and cafés on Rue Mouffetard, and the old-world charm of the Latin Quarter.
What to see; Jardin des Plantes and the Musée National d'Histoire Naturelle, Musée Curie, Musée de la Sculpture en Plein Air, The Panthéon, Quartier Latin, Musée du Moyen Age, Musée de l'Institut du Monde Arabe, the Cluny Museum, Arènes de Lutèce, La Grande Galerie de l'Évolution, La Galerie de Paléontologie et d'Anatomie Comparée, Val-de-Grâce church, St-Etienne-du-Mont church, Grande Mosquée de Paris
Where to stay: Hotel Monge, Hôtel Des Grands Hommes, Grand Hotel Saint Michel


6th Arrondissement         Left Bank
The four quarters: Monnaie, Odéon, Saint-Germain des Prés and Quartier Notre-Dame-des-Champs.
The 6th Arrondissement of Paris is bordered by the Luxembourg Gardens in the west and by the Seine river in the north. It boasts several famous cafes and some great local restaurants, making the district popular with locals and tourists alike. In this area, you will find the former homes of many famous authors along Rue Jacob, as well as the homes of roughly 60,000 other wealthy residents. Once an expensive and fashionable district to the French aristocrats during the 17th century, the 6th arrondissement is now known for one of the world's greatest parks, the Jardin du Luxembourg.
What to see; Jardin du Luxembourg, French Senate (Luxembourg Palace), Medici Fountain, the Odéon Theatre, Pont des Arts, Pont Neuf, Pont Saint-Michel, Saint-Germain-des-Prés Quarter and former abbey, Saint-Sulpice church, Café de Flore, Les Deux Magots, home of Serge Gainsbourg
Where to stay: Artus Hotel by MH, Hôtel Madison by MH, Hotel Le Littre

7th Arrondissement        Left Bank
The four quarters: École Militaire, Saint-Thomas d'Aquin, Invalides, and Gros-Caillou
Situated at the heart of the French capital, major landmarks and administrative districts dominate the 7th arrondissement. Its enormous tree-lined avenues and green spaces are home to nearly 60,000 residents. It's in this Paris arrondissement that you will find the Eiffel Tower, one of the most well-known monuments and tourist attractions in the world. Since the 17th century, the 7th arrondissement has been home to the French elites and is currently the most expensive arrondissement per m².
What to see; Eiffel Tower, Musée d'Orsay, Hôtel des Invalides (holds Napoleon's tomb), Musée Rodin, l'Assemblée Nationale, École Militaire (Military School), Musée du Quai Branly (African and Oceanic arts museum), Musee des Egouts de Paris
Where to stay: Le Tourville Eiffel, Hôtel Muguet, K+K Hotel Cayre Paris, Le Cinq Codet


8th Arrondissement     Right Bank
The four quarters: Madeleine, Champs-Elysées, Faubourg-du-Roule and Quartier Europe
The 8th Arrondissement is one of Paris' main business districts. It housing numerous embassies as well as the Élysée Palace, home of the French President.  One of the most famous boulevards in the world, The Champs-Élysées, cuts through this arrondissement from the Place de la Concorde to the Arc de Triomphe. Prices here are more expensive, however, the convenience and glamorous nature of the area make it worthwhile. The restaurants on the small, winding streets that branch off of the Champs-Elysées offers the best prices and most authentic French cuisine.
What to see; The Champs-Elysées, Arc de Triomphe, Église de la Madeleine, Élysée Palace, Gare Saint-Lazare, Grand Palais, Hôtel de Crillon, Parc Monceau, Petit Palais, Pont Alexandre III, Pont de l'Alma, Avenue Montaigne, Musée Jacquemart-André
Where to stay: Hôtel Plaza Athénée, Hôtel Le 123 Elysées – Astotel, Hôtel San Régis


9th Arrondissement          Right Bank
The 4 quarters: Chaussée-d'Antin, Faubourg-Montmartre, Rochechouart, and Saint-Georges
The 9th arrondissement is one of the smallest arrondissements in Paris but also one of the most visited. Shaped almost like a butterfly, this is the "in-between" district, with heavy cultural history and French modern life. This is a diverse arrondissement, with prestigious boulevards in the south and the not so prestigious Pigalle area – a red light district – in the north. It's enormous department stores, famous museums, theatres and auditoriums, such as Palais Garnier attract art lovers and shopping addicts alike.
What to see; Opera Garnier, Boulevard Haussmann, Rue de la Chaussée-d'Antin, Passage du Havre, Hôtel Drouot (auction house), the red-light district of Pigalle, Galeries Lafayette, Printemps department store, Musée de la Vie Romantique, Eglise Sainte-Trinité, Takashimaya Paris.
Where to stay: Hotel R de Paris, Hôtel Joyce – Astotel, Le Relais Madeleine


The 10th Arrondissement      Right Bank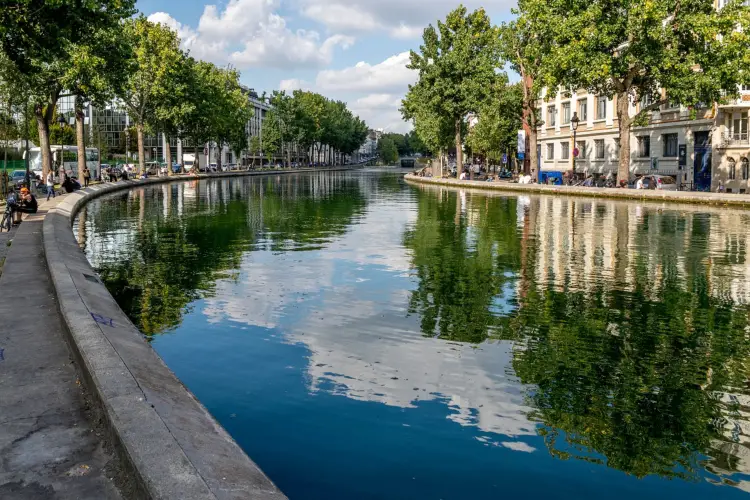 The 4 quarters: Porte Saint-Denis, Porte Saint-Martin, Hôpital Saint-Louis, Saint-Vincent-de-Paul
The 10th arrondissement of Paris is best known for Canal Saint-Martin and the restaurants and cafés that line its banks. This down to earth arrondissement has become quite trendy in recent years and you will find many young people in the area. Two of Paris's main railway stations, Gare de l'Est and Gare du Nord, are located here.
What to see; Canal Saint-Martin, Gare de l'Est, Gare du Nord, Porte Saint-Denis, Porte Saint-Martin, Church of Saint-Vincent-de-Paul, Church of Saint-Laurent, Musee de l'Eventail, Palais des Glaces, Place de la République
Where to stay: Le Citizen Hotel, Hotel Mademoiselle, Libertel Gare du Nord Suede


11th Arrondissement     Right Bank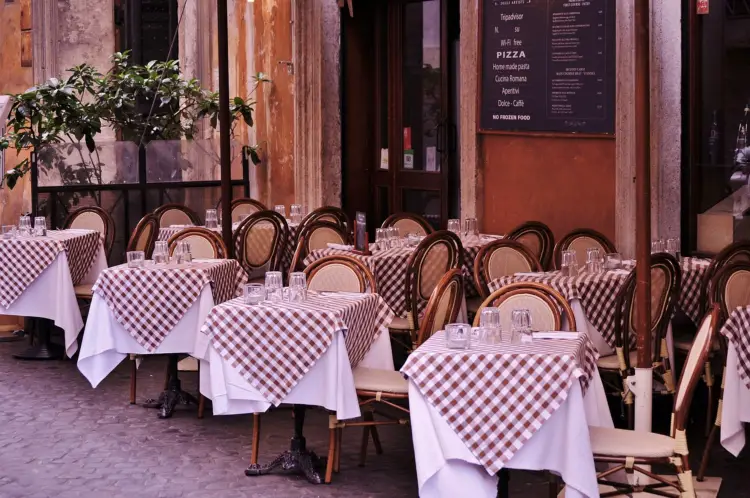 The 4 quarters Folie-Méricourt, Roquette, Sainte-Marguerite and Saint-Ambroise
The mainly residential 11th arrondissement is home to around 150,000 people. This area is safe and less expensive than the arrondissements closer to the center of Paris. The Oberkampf district, home to many young Parisians and expats is especially popular for its nightlife. There are also plenty of excellent restaurants and little wine bars in the area.
What to see: Église Saint-Ambroise, Musée Édith Piaf, the Cirque d'Hiver (winter circus)
Where to stay: Hôtel Fabric, Hotel La Nouvelle République


12th Arrondissement        Right Bank
The 4 quarters: Bel-Air, Bercy, Picpus and Quinze-Vingts
Bordered by the expansive Bois de Vincennes in the east, Paris' 12th arrondissement is known for its green spaces which are popular both with locals and tourists. It is one of the larger arrondissements of Paris and also boasts affordable accommodations. This area is trendy amongst the younger crowd, with newer restaurants, shops, and cinemas and it is conveniently located only 10 minutes by metro from the center of the city.
What to see; Place de la Bastille, Opéra Bastille, Faubourg Saint-Antoine, Cimetière de Picpus, Parc de Bercy, Promenade Plantée, Bercy Village, Jardin Yitzhak Rabin
Where to stay: Hotel de la Porte Dorée, Pullman Paris Centre-Bercy, Holiday Inn Paris – Gare de Lyon Bastille


13th Arrondissement     Left Bank
The 4 quarters: Croulebarbe, La Gare, Maison-Blanche and Salpêtrière
Paris' 13th arrondissement is primarily a residential neighbourhood and the hub of the Asian community. Centred around the Gare de Austerlitz, visitors will find a glorious blend of culture and architecture in this arrondissement, however very few tourist attractions.
What to see; La Bibliothèque Nationale de France, La Butte aux Cailles, the Manufacture des Gobelins (a tapestry factory), Hôpital de la Pitié-Salpêtrière
Where to stay: La Manufacture, COQ Hotel Paris


14th Arrondissement           Left Bank
The 4 quarters; Montparnasse, Petit-Montrouge, Plaisance and Parc-de-Montsouris
More than 140,000 people live in the 14th arrondissement, where you'll find quiet residential areas with vibrant cafes, great restaurants and reasonably priced hotels. The district was the home of many famous authors and is currently frequented by the Bretons (northwesterners of France), American ex-pats and artists.
What to see; Gare Montparnasse, Les Catacombes de Paris, Cimetière de Montparnasse, Balzac Monument, Cité Internationale Universitaire de Paris, Cartier Foundation for Contemporary Art, Parc Montsouris
Where to stay: Paris Marriott Rive Gauche Hotel & Conference Center, Fred'Hotel


15th Arrondissement      Left Bank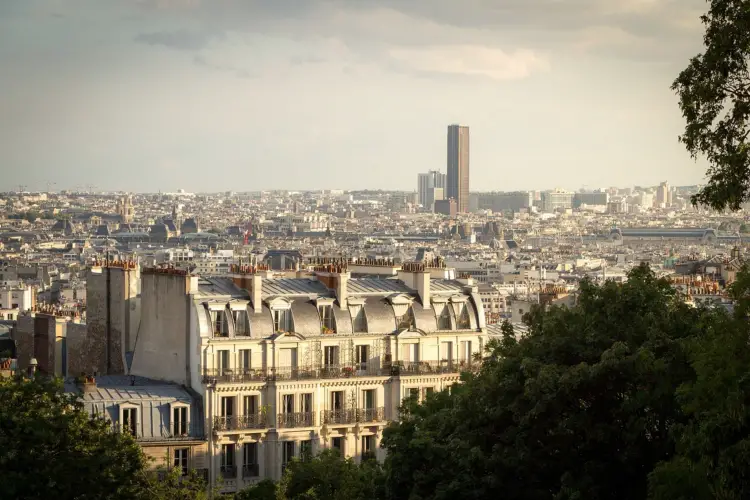 The 4 quarters: Grenelle, Javel, Necker and Saint-Lambert
This is the largest of the twenty arrondissements in Paris, both in size and population. Situated in the south-west of the capital, the locals refer to the district as moche–grenelle (ugly grenelle) because of its 1970s concrete high-rises. It is a quiet residential area that was once the home of the artists Modigliani, Chagall and Leger.  There are few tourist sights in Paris' 15th arrondissement, although when staying closer to the 7th you are not far from Les Invalides, the Ecole Militaire, and the Eiffel Tower.
What to see: Parc des Expositions, Musée Pasteur, La Tour Montparnasse, Parc André Citroën- Ballon Generali
Where to stay: Hôtel Mercure Paris Centre Tour Eiffel, Hôtel Val Girard, Hôtel Eiffel Blomet


16th Arrondissement      Right Bank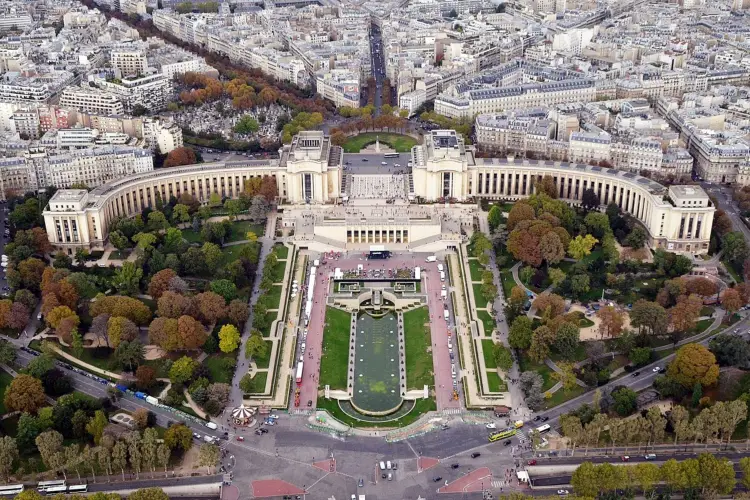 The 4 quarters: Auteuil, Chaillot, Muette and Porte-Dauphine
Bordered by the Seine river to the East and the Boulogne park to the west, the 16th arrondissement is a safe, upscale, residential area home to well-off Parisians and expat families. This chic arrondissement has many beautiful boulevards and wonderful museums. For great views of the Eiffel Tower over the Seine river, head to Place du Trocadéro.
What to see; Cimetière de Passy, Parc des Princes, Palais de Tokyo, Maison de Balzac, Musée Clemenceau, Musée Marmottan Monet, Château de la Muette, Palais du Trocadéro, Palais de Chaillot, Roland Garros Stadium, Stade Jean-Bouin, The Musée Guimet
Where to stay: The Peninsula Paris, Le Dokhan's a Tribute Portfolio Hotel, Hotel Residence Foch


17th Arrondissement     Right Bank
The 4 quarters: Batignolles, Épinettes, Plaine-Monceau and Ternes
The 17th Arrondissement is a peaceful residential area with plenty of gardens and green spaces. It is best known for the Batignolles district which houses many established French artists and writers.  Because of its low profile and access to the Champs-Elysees, accommodations are more affordable in this area than in other arrondissements in Paris. This is a safe arrondissement which can be a good choice if you don't mind being a bit away from the city center.
What to see: Parc Monceau, Marché Poncelet, Batignolles Cemetery, Palais des Congrès Paris
Where to stay: Hotel Splendid Etoile, Hotel Balmoral Champs Elysees, Best Western Plus de Neuville Arc de Triomphe


18th Arrondissement       Right Bank
The 4 quarters: Chapelle, Clignancourt, Goutte-d'Or and Grandes-Carrières
Often inundated with tourists, the 18th is one of the largest arrondissements in Paris. The famous Montmartre Hill, Sacré-Coeur, and the Moulin Rouge are the biggest tourist draws.  Some of the world's greatest artists lived in this arrondissement, notably Picasso, Matisse, Max Jacob, Utrillo, and Renoir.
Visitors in Paris will find entertainment on every street corner in this arrondissement but should be wary of pushy street artists, prostitutes, and the areas off the Barbès-Rochechouart or Château Rouge metro stops.
What to see; Sacré-Cœur, Église Saint-Bernard de la Chapelle, Moulin Rouge, Cimetière de Montmartre, Place Pigalle, Van Gogh's home, Place du Tertre
Where to stay: Le Relais Montmartre, Terrass" Hotel Montmartre by MH, Hôtel Le Chat Noir


19th Arrondissement      Right Bank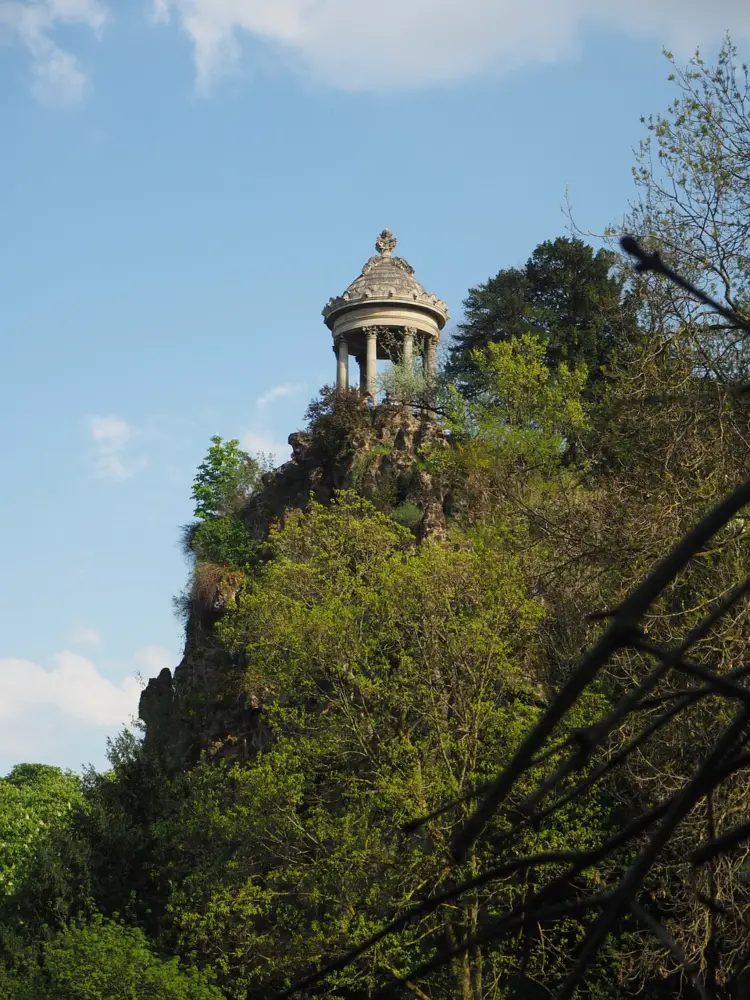 The 4 quarters:  Amérique, Combat, Pont-de-Flandre and Villette
The 19th Arrondissement is an ethnically rich area in the North-East of Paris. Known for its renowned music schools, there are also several interesting parks for the whole family to enjoy. African and Middle Eastern restaurants dominate this arrondissement and offer quality cuisine at low prices.
What to see: Parc des Buttes Chaumont, Parc de la Villette, La Cité des Sciences et de l'Industrie
Where to stay: Holiday Inn Express Paris-Canal de la Villette, Campanile La Villette


20th Arrondissement      Right Bank
The 4 quarters: Belleville, Charonne, Père-Lachaise and Saint-Fargeau
Paris' 20th arrondissement is another ethnically diverse area with a population of almost 200,000. Situated in Eastern Paris, this residential district is famous for the largest cemetery in the capital, the Père Lachaise Cemetery. Here you will find the final resting place for Jim Morrison, Frédéric Chopin, Marcel Proust, Edith Piaf, Oscar Wilde and other noteworthy "residents".
What to see: Parc de Belleville, Père Lachaise Cemetery
Where to stay: Hotel Comète Paris, Novotel Suites Paris Montreuil Vincennes


Now that you've read our guide and know all about the arrondissements of Paris, check out these valuable tips to guide you through the hotel selection process.


Pin it for later
Follow me on social media!