While I have stayed in several wonderful hotels in the French capital, not every hotel has lived up to my expectations. Each experience has taught me a little more about how to choose a hotel in Paris.
Choosing a hotel in Paris is a huge undertaking. To help make your decision easier, I've put together this awesome list of advice that I've learned along the way.

Make a list of your preferences
Before you start your search, make a list of what's most important to you in a hotel. Are you looking to live the life of luxury or would you rather have more modest accommodations? Would you prefer a small boutique hotel or a large well-known chain? Do you want breakfast included? Answer these questions among others to help narrow down your choices. 

Stay in a central location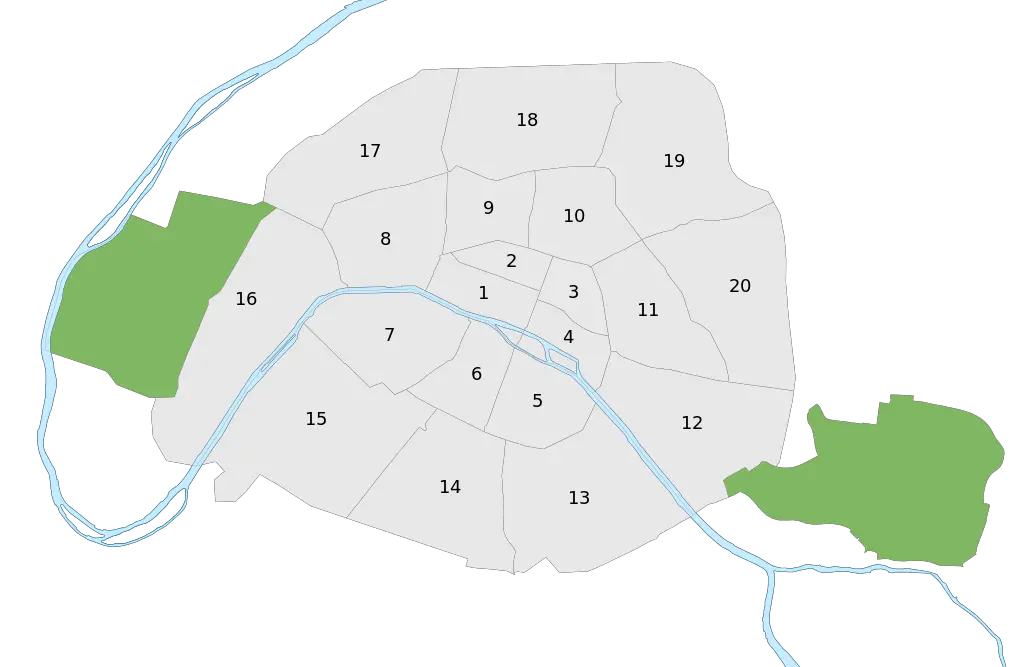 Being centrally located in Paris is ideal, especially for first-time visitors. My most memorable stay in Paris was on Rue Cler in the 7th arrondissement. This quintessential Parisian market street is a short walk from the Eiffel Tower and is close to the Metro.  It's advisable to check which metro line is closest to the hotel and its distance in relation to where you plan to go. I found myself travelling on Metro Lines 1, 4 and 12 most often.
For a quick introduction to the arrondissements of Paris, click here.

Find out when the hotel was last updated
In order to have the best experience in Paris, it's important to ensure your hotel room has recently been refurbished. You'll only be spending a fraction of your time in the room, but comfort and cleanliness are paramount after a busy day exploring the sights. Hotels show wear-and-tear quickly, so your best bet is one which has been updated within the last 3 years.  

Check out the size of the room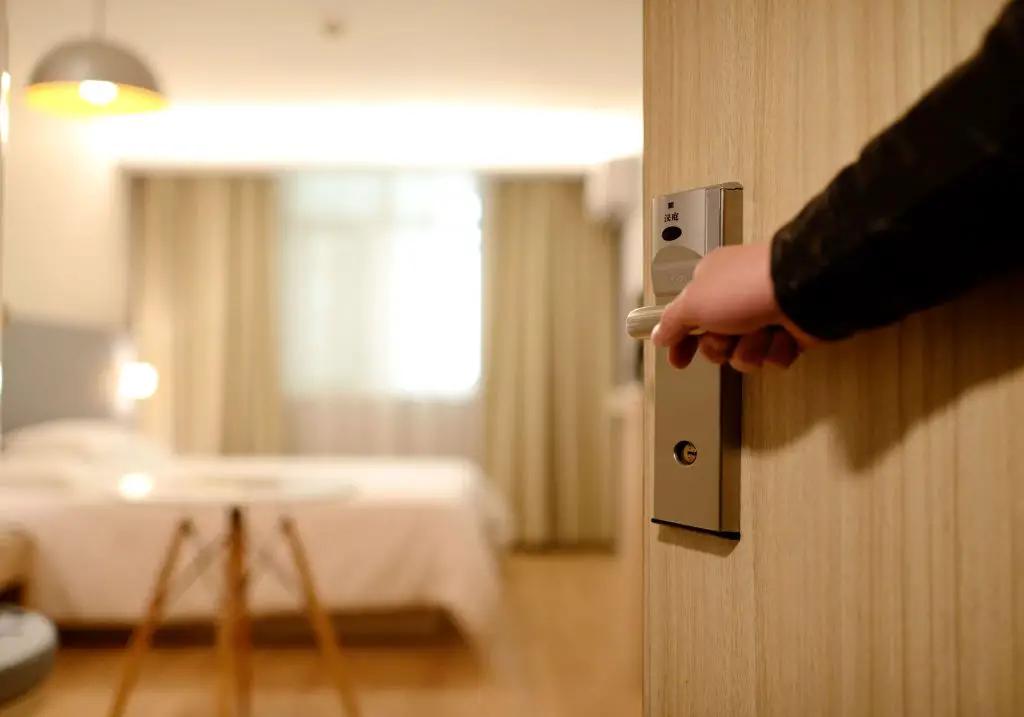 European hotel rooms are often much smaller than those in North America. When choosing a hotel in Paris, it's important to note that the majority of rooms fit a double bed, side tables, a dresser, and a table and chair. Large rooms are a rarity and often book up quickly.  

Look for a room with a private bathroom
There are still several old hotels in Paris which have shared bathrooms. Personally, I'd rather have a compact bathroom en-suite than have to leave my room to use the facilities.

Find out if there is an elevator
There are still a few hotels in Paris that require you to carry your luggage up several flights of stairs to your room. Depending on the size of your bag, that may or may not be a problem. If your chosen hotel is indeed equipped with an elevator, it may not be quite what you're used to at home. They are often quite cramped, having room for only one person. 

Consider the noise level in and around the property
When choosing a hotel in Paris, be careful if your preferred hotel is on a busy street, close to bars and restaurants, or in an area prone to early morning deliveries. Request a room on an upper floor facing the courtyard since rooms on the street side tend to be quite loud. If noise causes you trouble sleeping, also keep in mind that not all rooms are soundproofed. Avoid rooms close to the elevator and ice machines to minimize disruptions.

Decide if air conditioning is a priority
In Europe, air conditioning isn't as common in homes and buildings as it is here in North America. For the most part, moderate temperatures make sleeping with the windows open a viable option during the summertime, however, it's impossible to know when the next heatwave will plague the city. 

Look closely at what amenities the hotel has to offer
Take a close look to ensure your preferred hotel has exactly what you need before booking. Will you need a parking space for your vehicle? Is it included in the price? Is the lot located onsite or offsite? How about the WiFi? Is it both unlimited and free? These are all important things to evaluate before choosing a hotel in Paris.

Check out the online reviews
Read the online reviews posted on websites like TripAdvisor or Google and focus on the most recent posts. Look for consistencies among reviews and you should get a good idea of what to expect. Also, look for patterns among the negative reviews, and take them into consideration before choosing a hotel in Paris. Another option is to search for various travel bloggers who have written about their experiences at a particular hotel.

Tips for Choosing a Wheelchair Accessible Hotel in Paris
Do your homework when choosing a wheelchair accessible hotel in Paris. Online descriptions are vague, offering blanket statements such as "rooms for people with reduced mobility". This can mean a multitude of things and leaves out key details for individuals with limited mobility or those using a wheelchair. In some cases, hotels in Paris have even claimed to be wheelchair accessible despite steps into the building, narrow doorways or unusually small elevators.

Tips for Families Choosing a Hotel in Paris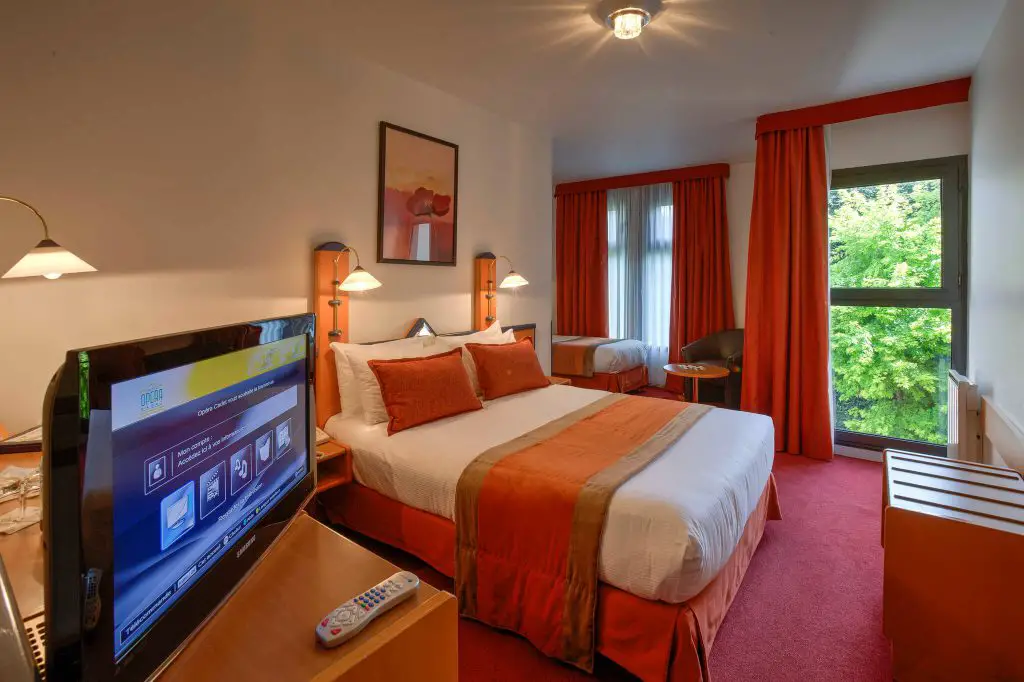 Paris has limited rooms available to accommodate larger families. Remember how I said rooms in Paris are small? Some rooms are actually so small that there is no space for a cot or even a crib! Large suites are hard to find and adjoining rooms are rare. Another thing to consider when choosing a hotel in Paris is the bathroom. Many bathrooms in Paris only have shower stalls, which may not work for families with young children. It's especially important to book early during the peak season as the best rooms fill up quickly. 
For a guide to the best family-friendly hotels in Paris, click here.

Tips for Choosing a Hotel in Paris During the Christmas Season
Christmas is a magical time of year, especially in Paris. The streets are beautifully lit with Christmas lights, the shops are adorned with lovely decorations, and the Christmas markets welcome the crowds with the spirit of the season. On New Years, celebrations at the Eiffel Tower draws visitors from all over the globe for a once-in-a-lifetime fireworks display. 
Book well in advance if you plan to visit Paris during the holiday season. Hotels in close proximity to the Eiffel Tower and the Champs-Elysées are in especially high demand. Guests choosing a hotel in Paris with an Eiffel Tower view room on New Year's Eve should expect to book their stay at least a year in advance. 

Tips for Choosing a Hotel at Disneyland Paris
Disneyland is 45 minutes by train from downtown Paris. Guests who plan to visit the park for more than one day might want to consider choosing a hotel on-site or in the town of Val d'Europe, which is located one RER stop before Disneyland Paris. Another option would be to book an apartment through Airbnb, or camp at one of the many nearby campsites listed at www.campingfrance.com.
There are 7 onsite resorts at Disneyland Paris, ranging in price from $150 per night to $1000 per night. The most costly options are located closest to the park entrance, while the more affordable properties can be up to a 15-minute walk away.  Perks of staying on the property include meal plans, additional character meet-and-greets, and most importantly the "Magic Hours". These are two extra hours in the park (8 – 10 am) exclusively for Disney hotel guests. 
The best prices can generally be found when booking park tickets in conjunction with your accommodations.  These vacation packages offer an array of discounts and promotions including free or discounted meal packages, free park tickets, or free nights.  Disneyland Paris offers different deals on their U.S., U.K., French, and other European Disney websites. Carefully comparing these websites is guaranteed to get you the best price available.
The hotels in Val d'Europe are much more affordable than those at Disneyland Paris. Nightly prices vary from $125-175. Other than cost, the benefits of staying in Val d'Europe are larger suites and close proximity to the park. Some hotels are even within walking distance!
Do you have any tips for choosing a hotel in Paris? I'd love to hear them! Please share them in the comments section below.
PIN IT FOR LATER