Cottaging in Ontario is a popular pastime for many residents and visitors alike. With its vast wilderness areas and abundance of lakes and rivers, Ontario offers numerous outdoor recreation and relaxation opportunities in a cottage setting. Additionally, cottaging in Ontario allows individuals and families to disconnect from technology and spend quality time together in a serene environment.
Here are some of the most popular cottage locations in Ontario
Muskoka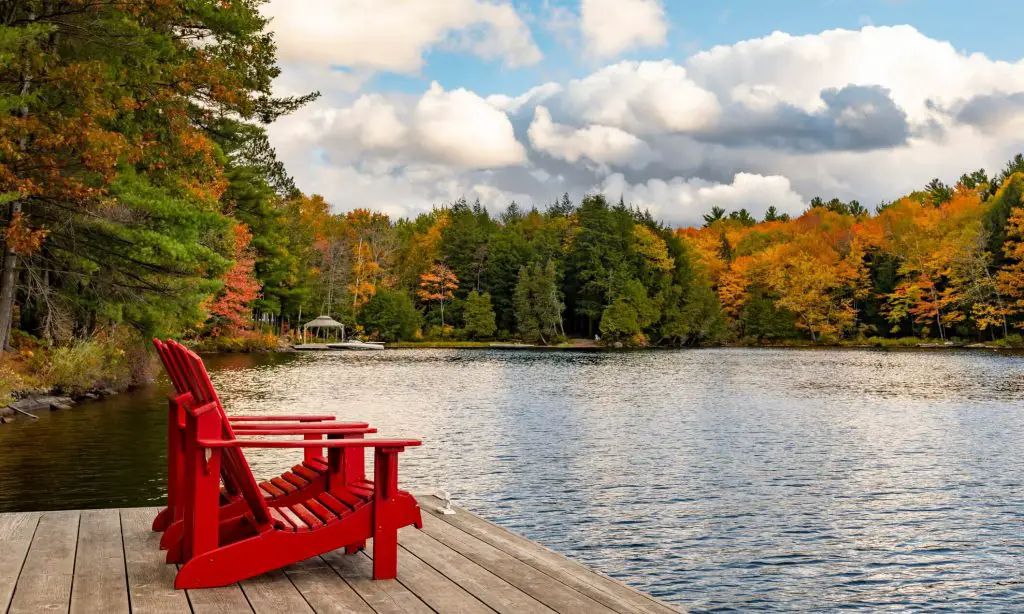 Often referred to as the "cottage country" of Ontario, Muskoka is known for its stunning natural beauty and over 1,600 lakes. Some of the most popular lakes in Muskoka include  Lake Muskoka, Lake Rosseau, and Lake Joseph. The area offers a variety of outdoor activities, such as hiking, boating, fishing, and golfing. It is also home to many upscale resorts, restaurants, and shops as well as a vibrant arts and culture scene.
Several rental agencies in Muskoka specialize in cottage rentals. These agencies typically have a wide range of properties available and can help you find a cottage that meets your specific needs and budget. It's important to note that many rental agencies begin taking bookings up to a year in advance. Cottages in Muskoka are in high demand during the summer months, so it's important to book early to ensure that you get the dates and property that you want.
Georgian Bay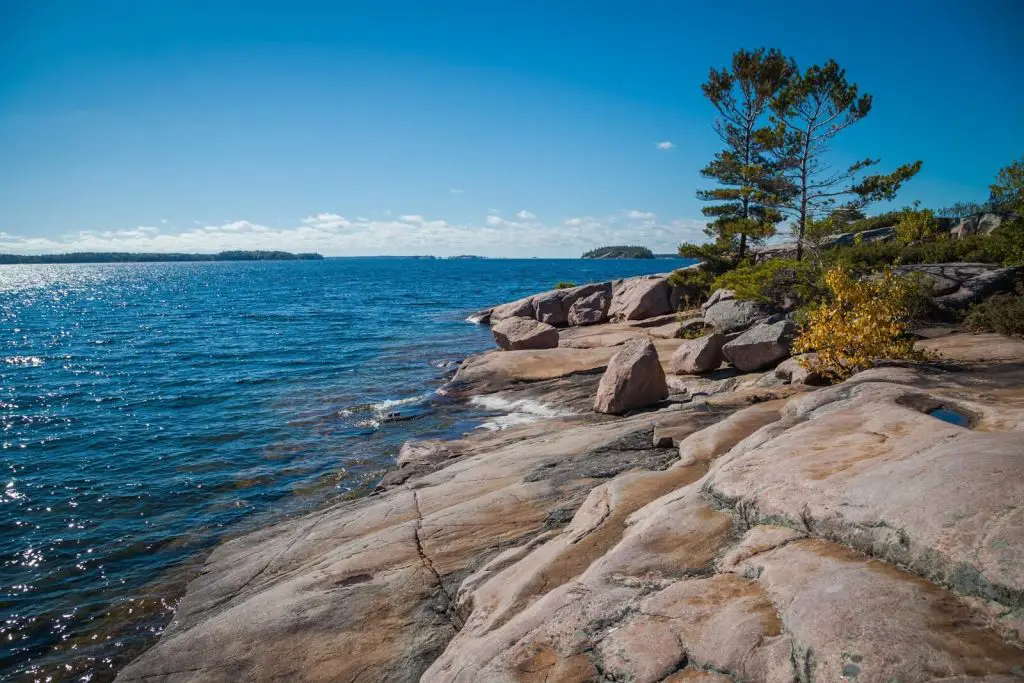 Situated on the eastern coast of Lake Huron, Georgian Bay offers breathtaking views of rocky cliffs and clear blue waters. The area is made up of thousands of islands and is home to the world-renowned Georgian Bay Biosphere Reserve. Visitors to the region can enjoy swimming, boating, fishing, kayaking, and exploring the many islands that dot the coastline.
There are various cottage rental options available on Georgian Bay, ranging from cozy one-room cabins to large luxurious homes. Most cottages on Georgian Bay come equipped with basic amenities such as a kitchen, bathroom, and bedrooms. Some cottages may also have additional amenities like a hot tub, fireplace, or barbecue. Make sure to check the listing or ask the rental agency about what specific amenities are included with the cottage.
As with other popular cottage destinations, it's important to book your Georgian Bay cottage rental well in advance, especially during the summer months when demand is high.
The Kawarthas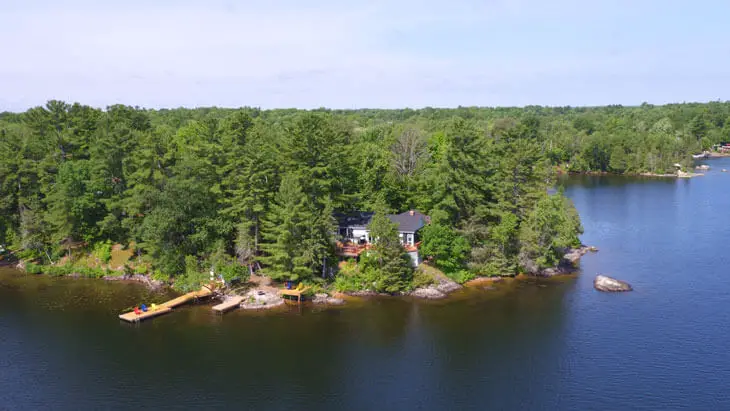 Located in central Ontario, the Kawarthas are home to over 250 lakes and are a popular destination for fishing enthusiasts. Some of the most popular lakes in the Kawarthas include Stoney Lake, Pigeon Lake, and Rice Lake. The region also has numerous fish species, including walleye, bass, and muskie.
Renting a cottage in the Kawarthas is a great way to experience the natural beauty and outdoor activities of Ontario's cottage country. Additionally, the area offers countless outdoor activities, including hiking, cycling, and boating.
To secure your desired Kawarthas cottage rental, it's advisable to make your booking well in advance, particularly during the peak summer season when demand is high.
Haliburton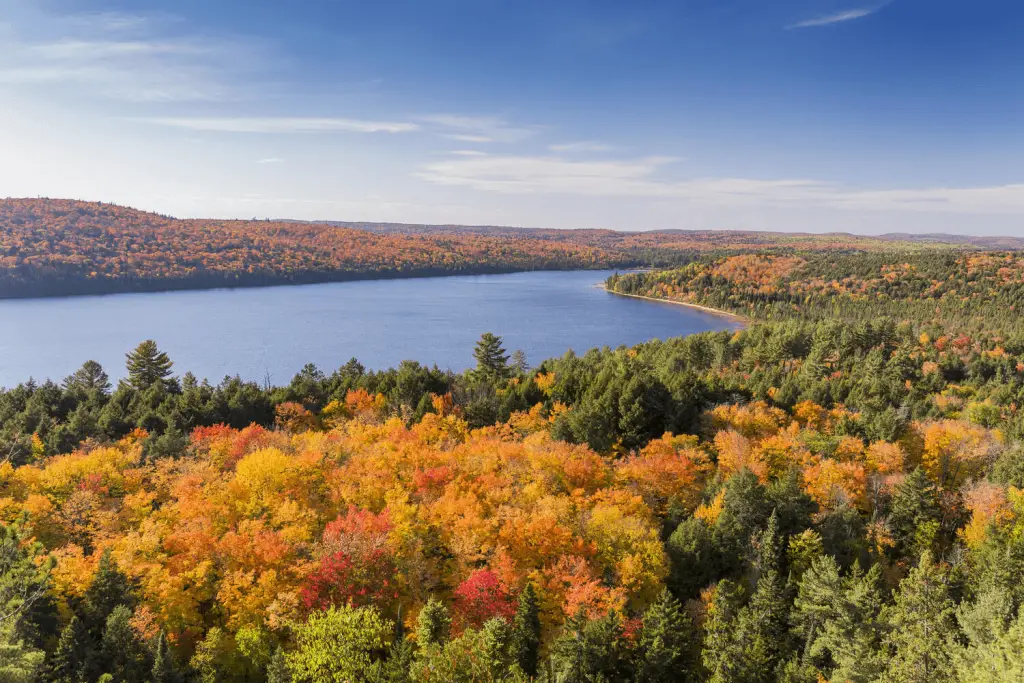 Situated in central Ontario, Haliburton is known for its picturesque landscapes and abundant wildlife. The region is home to over 600 lakes, including Haliburton Lake, Kennisis Lake, and Lake Kashagawigamog. Haliburton is a popular destination for outdoor activities, such as hiking, fishing, and kayaking.
Haliburton offers a large range of cottage rentals, from quaint one-room cabins to spacious, high-end homes, providing various options to suit every preference and budget.
Much like the other popular cottage locations in Ontario, it is advisable to book well in advance, especially during the summer season.
Bruce Peninsula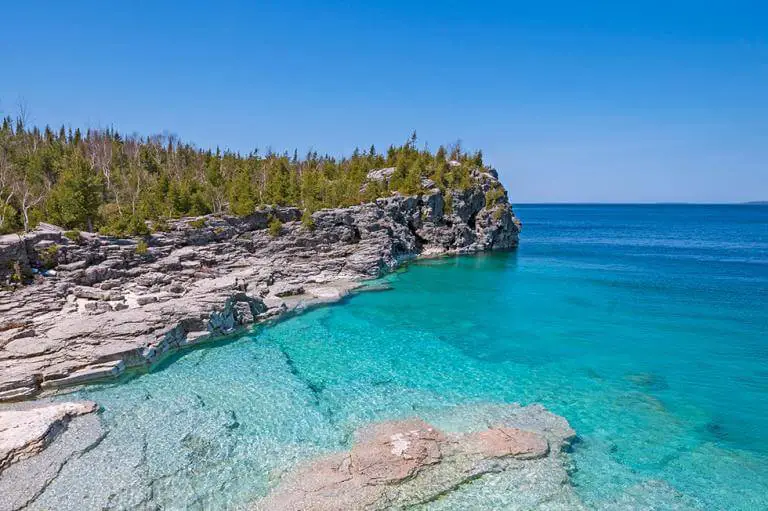 Located in southwestern Ontario, the Bruce Peninsula is a popular area for cottaging in Ontario.  It's known for its stunning natural landscapes, including the Niagara Escarpment, Bruce Peninsula National Park, and the picturesque Bruce Trail. The area is also known for its excellent scuba diving, with several shipwrecks to explore in the surrounding waters.
With its variety of cottages, waterfront living, and local attractions, the Bruce Peninsula is a great choice for anyone looking for a relaxing getaway or an action-packed adventure.
Lake Simcoe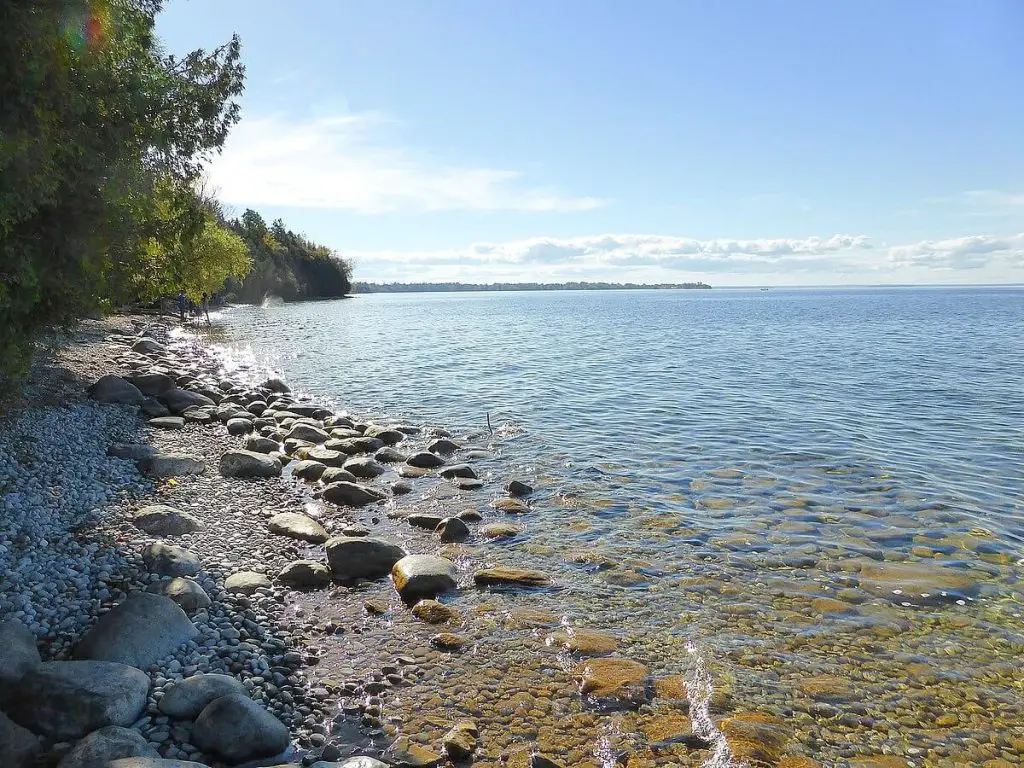 Lake Simcoe is a great destination for families, with many cottages offering plenty of space for kids to play and explore. Located just north of Toronto, this large lake provides plenty of opportunities for swimming, boating, fishing, and various other activities.
Many of the cottages in Lake Simcoe are located right on the water, offering easy access to the lake and all its recreational opportunities.
Lake Simcoe is a popular destination for ice fishing, snowmobiling, and other winter sports in the winter months. In addition, many of the cottages in the area are equipped with amenities such as fireplaces and hot tubs, making them cozy places to stay during the colder months.
Prince Edward County

Prince Edward County is a popular destination for cottage-goers in Ontario. Located on the eastern end of Lake Ontario, this picturesque region is known for its charming small towns, wineries, beaches, and natural beauty. 
Prince Edward County has a wide variety of cottages available for rent, ranging from cozy and rustic to luxurious and modern. You can find everything from tiny cabins to large waterfront homes with all the amenities you need for a comfortable stay.
Related Posts: Romantic Getaways in Prince Edward County
Things to do in Prince Edward County
Accommodations in Prince Edward County: Spend the Night at a World-Class Winery
A Local's Guide to 6 of the Best Beaches in Prince Edward County
Additionally, there are plenty of activities to keep you busy in Prince Edward County, including hiking, cycling, fishing, golfing, and more. The area also has many art galleries, boutiques, and antique shops to explore.
Ontario is home to some of the most beautiful and popular cottage destinations in Canada, each offering its unique charm and attractions. From the stunning lakes of Muskoka and Haliburton to the rugged beauty of the Bruce Peninsula and the peaceful Kawarthas, there's no shortage of options for anyone looking to rent a cottage in Ontario. Whether you're looking for a cozy cabin or a luxurious waterfront retreat, Ontario's cottage country has something to offer everyone.
As with any popular destination, it's important to plan ahead and book your cottage rental well in advance, especially during peak summer months. Be sure to research the amenities, activities, and local attractions of each region to find the perfect location for your next cottage getaway.
In conclusion, Ontario's cottage country offers a wealth of natural beauty, outdoor activities, and relaxation opportunities, making it the perfect destination for anyone looking to escape the city and enjoy some time in nature. So pack your bags, grab your sunscreen, and head out to one of Ontario's most popular cottage locations for a memorable vacation experience.
What are your favourite cottage locations in Ontario? We'd love to hear about them. Let us know in the comments section below.
---
PIN IT FOR LATER