Looking for a vacation that combines the tranquillity of nature with the comforts of home? Look no further than Ontario cottage rentals! With over 250,000 lakes and diverse landscapes, Ontario is a top destination for outdoor enthusiasts and relaxation seekers. Whether you're looking for a romantic getaway or a family retreat, cottage rentals in Ontario offer a unique and authentic vacation experience. In this article, we'll explore the benefits of renting a cottage in Ontario, how to choose the right rental, popular destinations, the best time to visit, and tips for booking. Ready to discover the ultimate Ontario cottage rentals? Keep reading, and let's get started!
Ontario Cottage Rentals: Tips and Tricks for Finding Your Ultimate Escape
Benefits of Renting a Cottage in Ontario
Renting a cottage in Ontario offers a variety of benefits to travellers seeking a unique and memorable vacation experience. Firstly, cottages provide a sense of privacy and seclusion that is hard to come by in other accommodations. This allows travellers to truly unwind and disconnect from the hustle and bustle of daily life.
Additionally, cottages often boast stunning natural surroundings, such as serene lakes, lush forests, and picturesque landscapes, making them an ideal destination for nature lovers.
Moreover, cottage rentals provide ample space for families and groups, with many featuring multiple bedrooms, living areas, and outdoor spaces for barbecues and relaxation.
Lastly, renting a cottage in Ontario is often more cost effective than traditional hotels, especially when travelling with a large group. With all of these benefits in mind, it's no wonder that renting a cottage in Ontario has become a popular choice for travellers seeking a unique and unforgettable vacation experience.
How to Choose the Right Cottage Rental in Ontario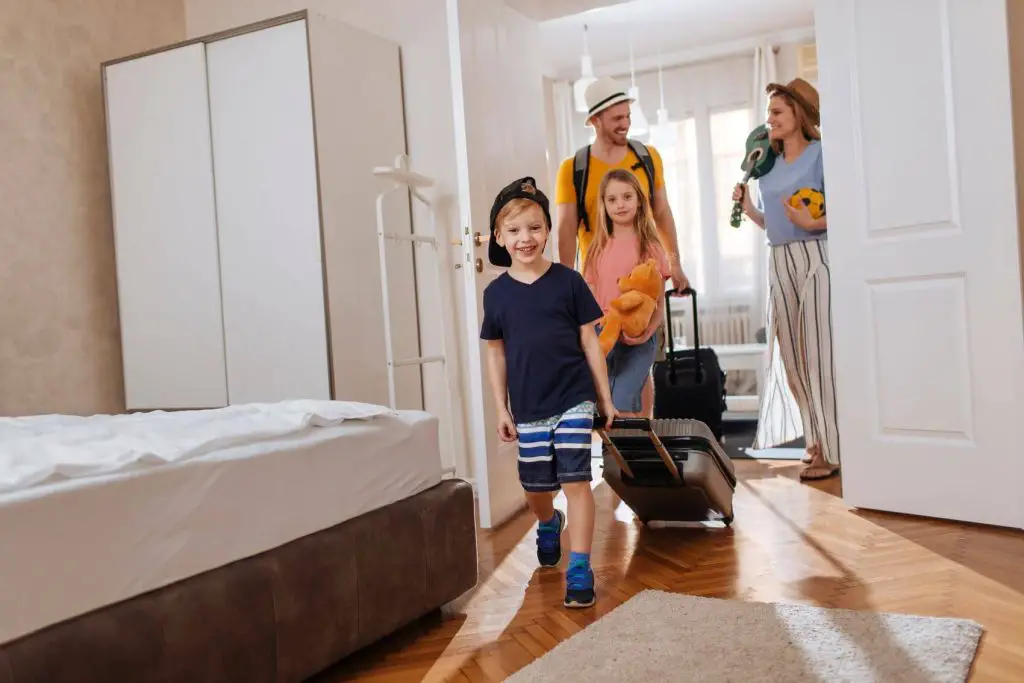 Choosing the right cottage rental in Ontario can be daunting, but with careful planning and research, it can also be a rewarding and enjoyable experience. First and foremost, it's important to consider the location of the rental, including its proximity to desired activities and attractions. Next, consider the size and layout of the cottage, taking into account the number of guests and preferred amenities, such as a fully-equipped kitchen, outdoor space, or lake access. It's also important to factor in the rental's cost, including any additional fees or taxes, and to set a budget before beginning the search. 
Another key consideration is the rental's availability and booking process, as some popular locations may require booking well in advance. Finally, reading reviews and ratings from previous guests can provide valuable insight into the quality and comfort of the rental. By taking into account these key factors and conducting extensive research, vacationers can rest assured that they have selected the perfect Ontario cottage rental that matches their desires and requirements, laying the groundwork for a truly memorable getaway.
Popular Cottage Rental Destinations in Ontario

Ontario is home to countless breathtaking natural landscapes and scenic destinations that are perfect for a cottage rental vacation. One popular destination is Muskoka, known for its pristine lakes and stunning forested landscapes. Another favourite is Prince Edward County, boasting beautiful beaches, wineries, and charming small towns. The Kawarthas offer a more rustic, back-to-nature experience, with plenty of hiking, fishing, and boating opportunities. And for those seeking a quieter retreat, the Thousand Islands region offers a tranquil escape, complete with historic homes and picturesque waterways. Whatever your preference, Ontario has no shortage of stunning destinations for a cottage rental vacation, each offering its own unique blend of natural beauty, cultural attractions, and outdoor adventures.
Looking for more information about Ontario cottage destinations? Check out our related posts to discover all the best spots to rent a cottage in Ontario!
Best Time to Rent a Cottage in Ontario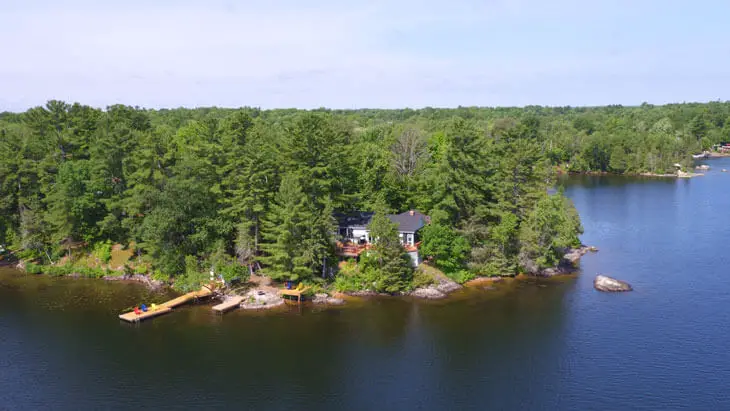 The best time to rent a cottage in Ontario depends on what you're looking for in a vacation. Summer is the most popular time for cottage rentals, as the warm weather and long days provide endless opportunities for outdoor activities like swimming, boating, and hiking.
However, the fall months also offer their own unique charm, with colourful foliage and cooler temperatures perfect for cozy evenings by the fire.
Winter is a great time to rent a cottage for those seeking a winter wonderland experience, with skiing, snowshoeing, and ice fishing opportunities.
Spring is a quieter time, but it still offers beautiful scenery and the chance to witness the blooming of wildflowers and trees. Ultimately, the best time to rent a cottage in Ontario is when it fits with your schedule and preferences, as each season offers distinct advantages and attractions.
Tips for Booking Ontario Cottage Rentals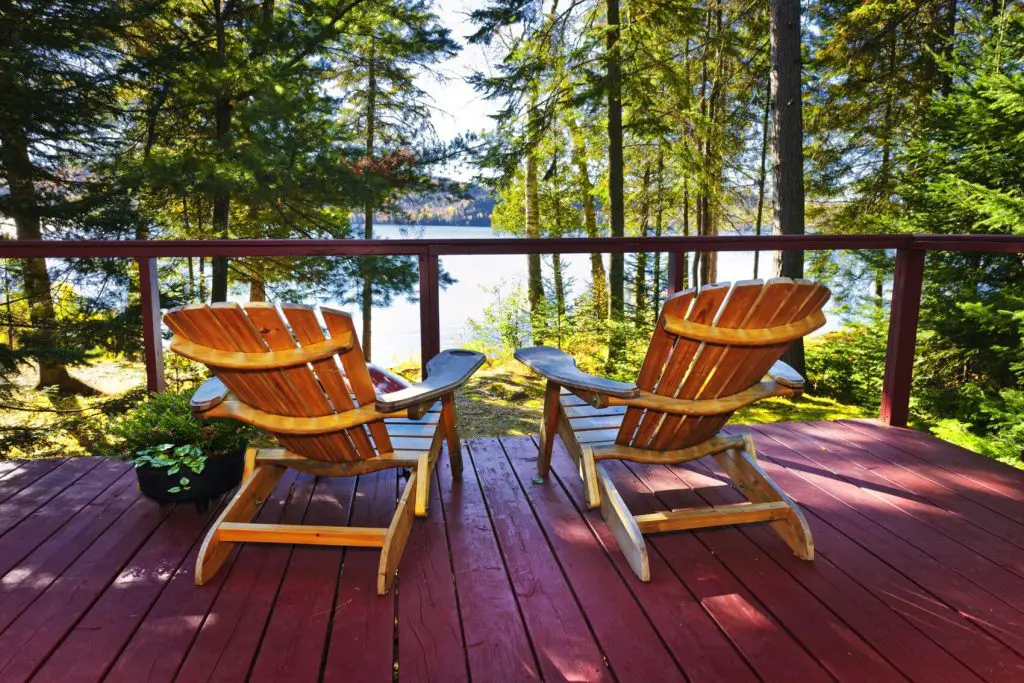 When booking an Ontario cottage rental, there are a few tips and tricks to remember to ensure a smooth and enjoyable experience. First and foremost, starting your search early is important to have the best selection of available properties. Take the time to read reviews and compare prices to find the best value for your budget. Make sure to communicate with the property owner or rental agency to clarify any questions or concerns before booking, and be sure to read the rental agreement thoroughly to understand the terms and conditions.
It's also a good idea to plan ahead for your stay, bringing along all necessary supplies and making any necessary reservations for local attractions or activities. Finally, be respectful of the property and follow any rules or guidelines provided by the owner or agency to ensure a pleasant experience for everyone involved. By following these tips, you can confidently book an Ontario cottage rental and enjoy all this beautiful province has to offer.
Ontario cottage rentals offer a wonderful opportunity to enjoy the natural beauty and outdoor recreation that this province has to offer. From the benefits of renting a cottage to tips for choosing the right rental, popular destinations and the best time to go, we've covered everything you need to know to plan your next vacation. So why not take the plunge and book your next vacation today? We hope this guide has provided valuable insights and inspiration for your next trip to Ontario. 
Have you stayed at any Ontario cottage rentals? If so, leave a comment with your own tips and experiences. Happy travels!
PIN IT FOR LATER