Embarking on a romantic day trip from Paris to Provence is like entering a world where time slows down and love blooms in every corner. Nestled in the heart of southern France, Provence is a tapestry of vibrant colours, fragrant lavender fields, and picturesque villages that evoke a sense of timeless romance. Leaving the bustling capital behind, you'll find yourself immersed in a region that has captivated artists, poets, and dreamers throughout the ages. From the rolling vineyards of the Rhône Valley to the charming cobblestone streets of Aix-en-Provence, every moment in Provence exudes an air of love and serenity. 
Whether you're savouring a glass of local wine with your loved one, exploring the enchanting landscapes hand in hand, or getting lost in the maze-like streets of ancient towns, a romantic day trip to Provence is a rendezvous with passion, beauty, and the art of amour. Get ready to fall head over heels for this idyllic region's irresistible charm that will leave you with cherished memories that will last a lifetime.
Looking for more couples trip ideas? Check out these romantic day trips from Paris to other areas of France.
The Ultimate Guide to a Romantic Day Trip from Paris to Provence
Getting to Provence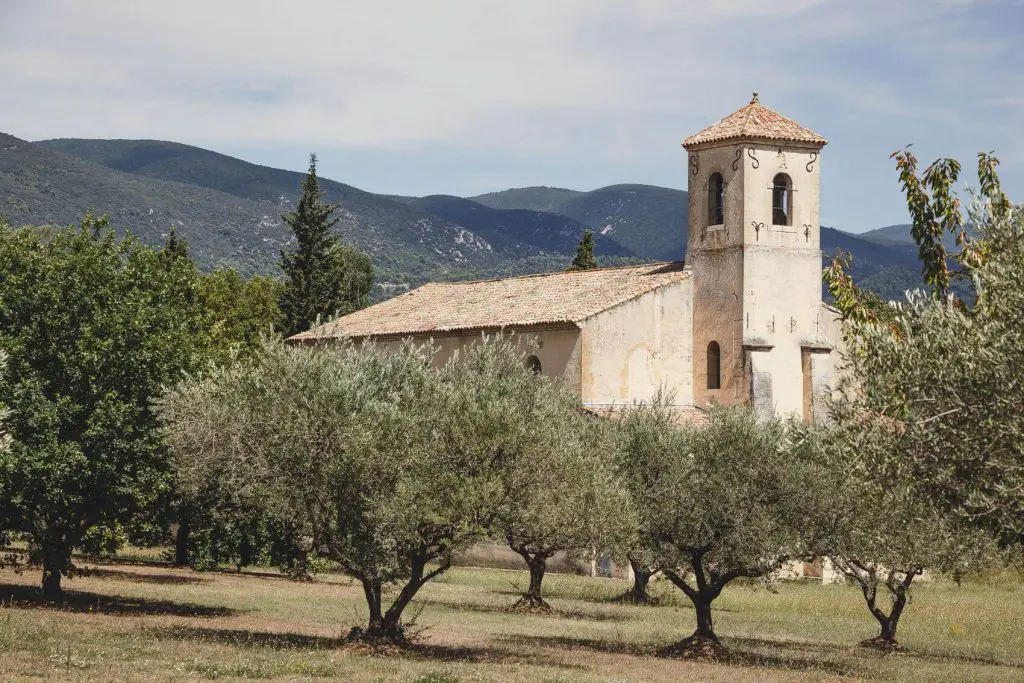 Provence, located in the southeastern region of France, is a picturesque and romantic destination that can be easily accessed from Paris. Although Provence covers a vast area, its proximity to the French capital allows for convenient day trips or longer getaways. High-speed trains from Paris to cities like Avignon or Aix-en-Provence make travelling to the heart of Provence a breeze. 
Alternatively, renting a car provides the flexibility to explore charming villages and stunning landscapes at your own pace. Provence's idyllic countryside, lavender fields, and lovely architecture make it a dreamy setting for a romantic escape. 
Navigating Within Provence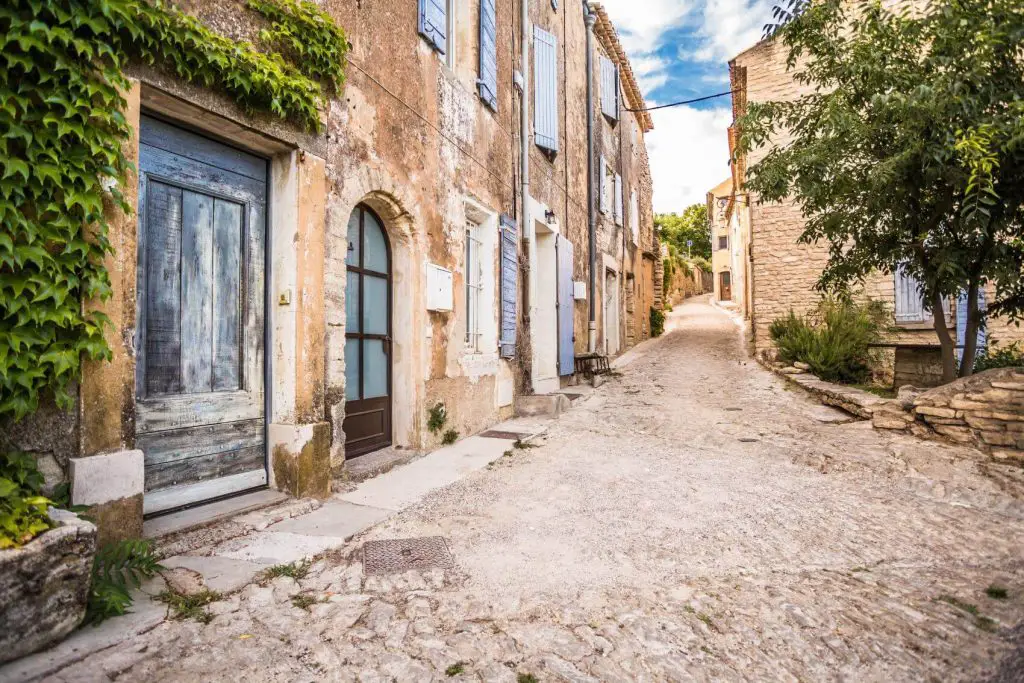 To navigate within Provence and make the most of your romantic day trip from Paris, it is recommended to rent a car. Having your own vehicle allows you to explore the region at your own pace and visit the picturesque villages, lavender fields, and vineyards that make Provence so enchanting. 
Alternatively, public transportation options are available if you prefer not to drive. Trains and buses connect major cities and towns in Provence, allowing you to reach your desired destinations. 
Once you arrive at your destination, exploring on foot is a wonderful way to immerse yourself in the local charm and discover hidden gems. Wander through the narrow cobblestone streets, explore local markets, and take leisurely walks in the countryside. Many towns and villages in Provence are designed to be explored on foot, with their compact layouts and pedestrian-friendly areas.
Best Time to Visit Provence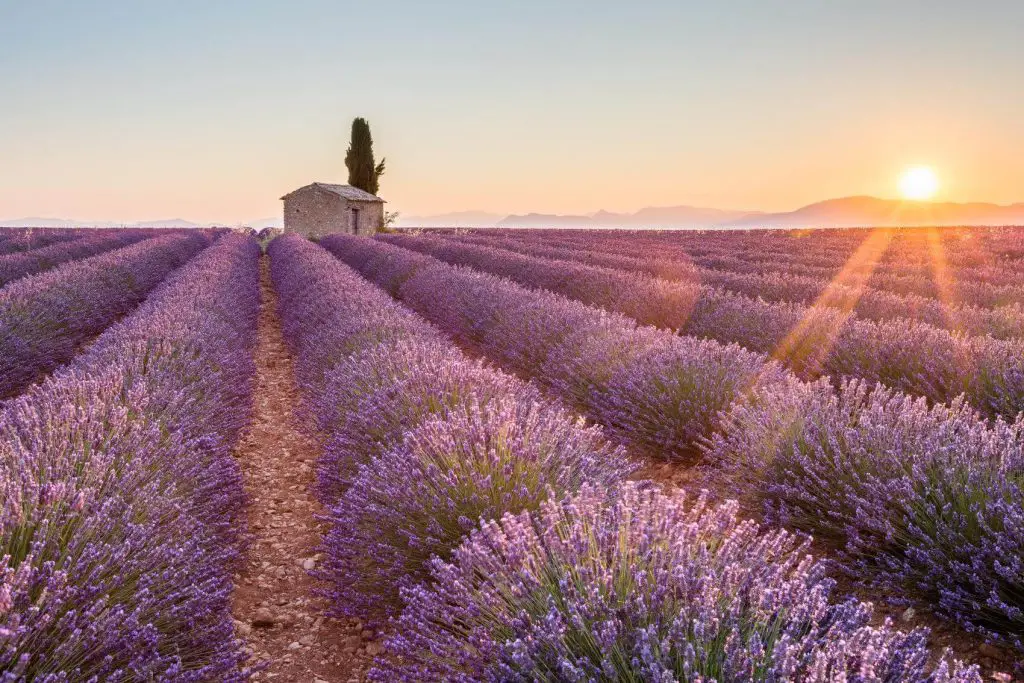 The best time to visit Provence for a romantic experience is during the spring and summer months, from April to September. This is when the region truly comes alive with its vibrant colours, fragrant flowers, and pleasant weather. 
In spring, the lavender fields start to bloom, casting a purple hue over the landscapes, while the charming villages and towns are adorned with blossoming flowers. The summer brings warm temperatures and longer daylight hours, creating the perfect ambiance for romantic walks, outdoor dining, and leisurely exploration. Imagine strolling hand in hand through the sunflower fields, enjoying a picnic under the shade of an olive tree, or sipping rosé wine at a quaint café. The summer also offers various festivals, such as the Avignon Theatre Festival and the Aix-en-Provence Music Festival, where couples can immerse themselves in the vibrant cultural scene. 
Whether exploring the enchanting villages of Provence or wandering through the picturesque landscapes, a romantic day trip from Paris to Provence during the spring and summer months will surely create unforgettable memories.
Accommodations for an Extended Stay

For couples looking to extend their romantic day trip from Paris to Provence into overnight stays, there are plenty of charming accommodations. Provence is known for its luxurious countryside estates, boutique hotels, and quaint bed and breakfasts that exude romance and tranquillity. Consider staying in a traditional Provençal farmhouse surrounded by vineyards or a cozy inn nestled in the heart of a picturesque village. If you prefer a more secluded experience, charming country cottages and private villas are available for rent. For a touch of luxury, opt for a boutique hotel with elegant rooms, lush gardens, and panoramic countryside views. 
To enhance the romantic atmosphere, look for accommodations that offer amenities such as private terraces, spa facilities, or candlelit dining options. Some popular areas to base your stay include Aix-en-Provence, Avignon, and Saint-Rémy-de-Provence. Whichever accommodation you choose, it will serve as the perfect backdrop for a romantic escape in the idyllic landscapes of Provence.
Local Cuisine and Dining Experiences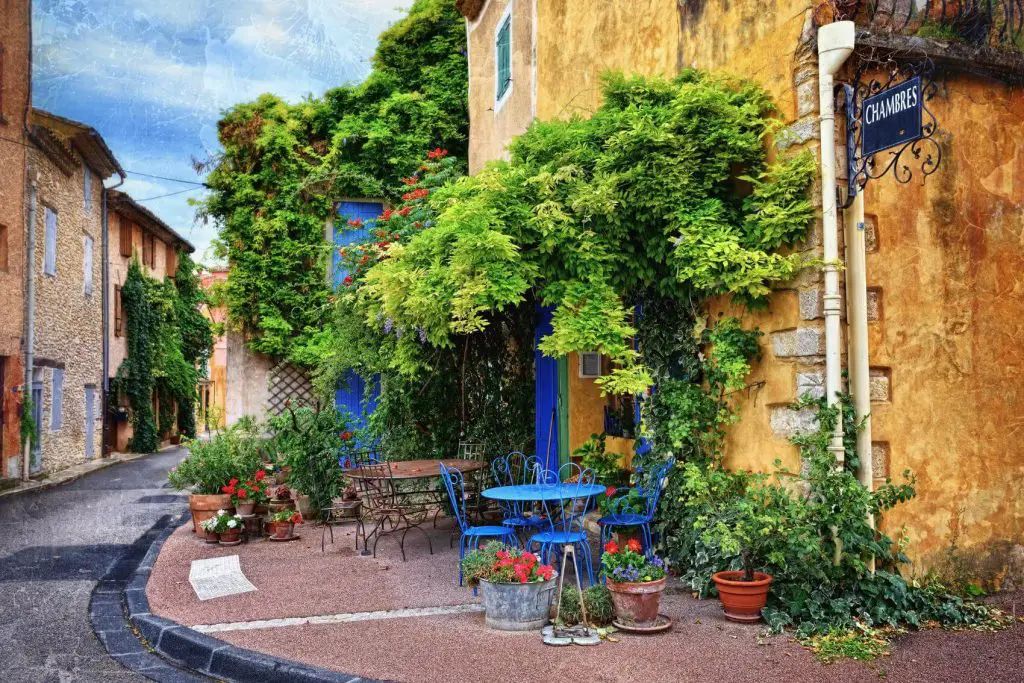 Provence is renowned for its rich culinary heritage and vibrant food culture, offering many delightful dishes that are sure to tantalize the taste buds of couples on romantic day trips from Paris. Traditional Provençal cuisine emphasizes the use of fresh, local ingredients such as olive oil, herbs, and vegetables. Some must-try dishes include ratatouille, bouillabaisse (fish stew), and socca (chickpea pancake). 
To savour these authentic flavours, head to local restaurants and cafes that showcase the best of Provençal cuisine. In Aix-en-Provence, La Table du Pigonnet offers a refined dining experience with a focus on regional ingredients, while Chez Fonfon in Marseille is famous for its delicious bouillabaisse. 
To experience the vibrant food culture of Provence, take advantage of the farmers' markets that dot the region. The markets in Aix-en-Provence, Avignon, and Arles are particularly renowned for their diverse selection of fresh produce, artisanal cheeses, and fragrant herbs. For food festivals, the Fête de la Figue (Fig Festival) in Solliès-Pont and the Fête de l'Olive (Olive Festival) in Nyons are perfect opportunities to taste local delicacies and indulge in the festive atmosphere. 
For a truly romantic dining experience, consider Le Jardin de Benjamin in Les Baux-de-Provence, which offers an enchanting garden setting with breathtaking views of the surrounding countryside. Le Mas de Peint in Camargue is another idyllic spot where you can enjoy a gourmet meal while overlooking the tranquil marshes. These dining spots, with their scenic views or unique atmospheres, will surely add an extra touch of romance to your day trip from Paris to Provence.
Unique Experiences and Activities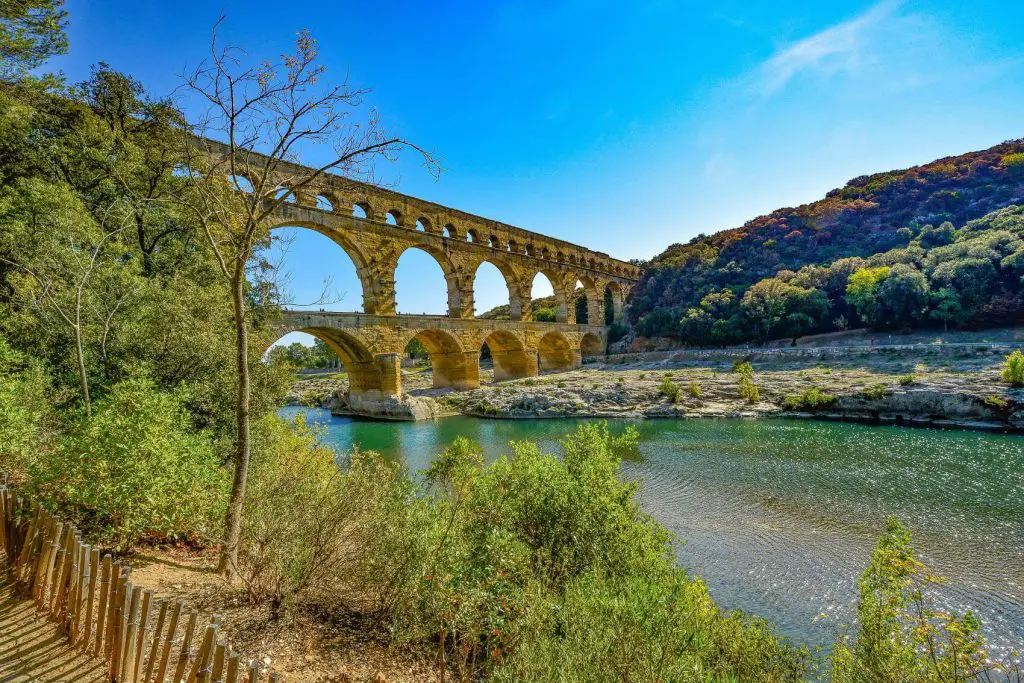 Provence offers a wealth of outdoor activities that allow couples on romantic day trips from Paris to immerse themselves in the region's natural beauty. Hiking enthusiasts can explore the stunning landscapes of the Luberon and Verdon Gorge, where picturesque trails lead to breathtaking viewpoints and hidden gems. Cyclists will delight in the scenic routes that wind through lavender fields, vineyards, and charming villages. For a romantic boating experience, head to the Calanques National Park near Marseille or the peaceful waters of the Camargue region. 
To enhance your outdoor adventure, consider joining guided tours or workshops that offer unique insights into the region's culture and heritage. Wine lovers can participate in vineyard tours and wine tastings in renowned wine regions such as Châteauneuf-du-Pape or Côtes de Provence. Art enthusiasts can engage in painting workshops inspired by the region's vibrant colours and artistic legacy. 
Seasonal Events and Festivals
Provence hosts a variety of seasonal events and festivals that infuse the region with charm and romance. The lavender festivals in June and July, such as the Fête de la Lavande in Valensole, celebrate the blooming fields with vibrant displays, traditional music, and fragrant aromas. The Avignon Festival in July is a renowned performing arts festival that offers a captivating program of theatre, dance, and music performances in historic venues. In August, the Fête de la Saint-Eloi in Les Baux-de-Provence showcases the region's rich cultural heritage through traditional processions, bullfights, and music. These seasonal events and festivals add charm to your romantic day trip from Paris to Provence, providing unforgettable memories for couples to cherish.
Local Traditions and Culture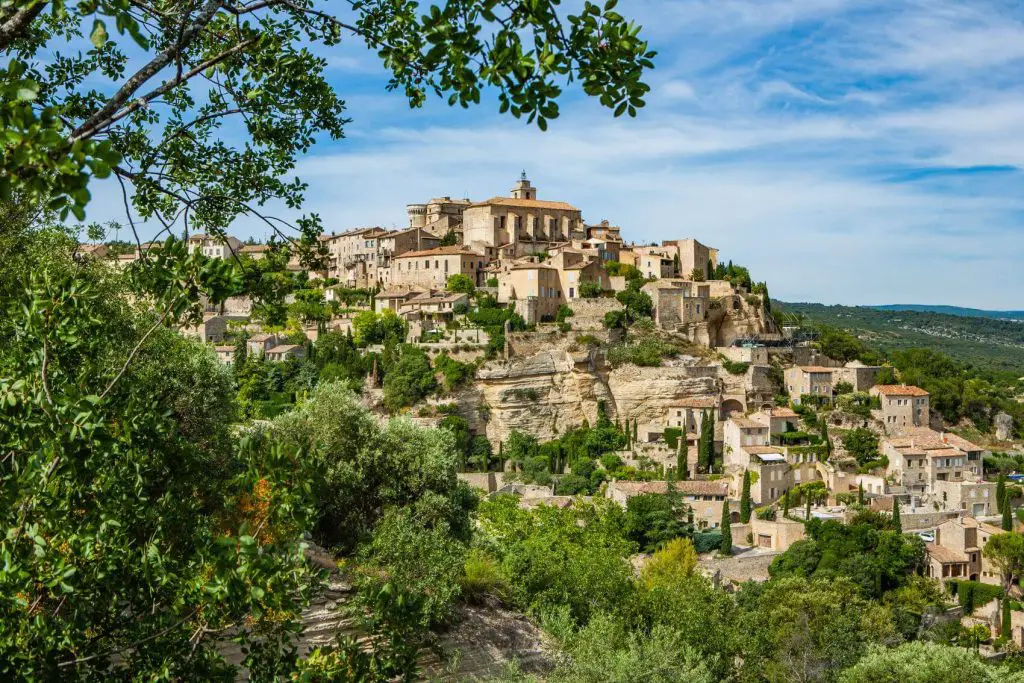 Provence is a region rich in traditions, customs, and folklore that showcase its vibrant local culture. One of the most iconic traditions is the game of pétanque, where locals gather in village squares to compete in this particular form of boules. Another cherished tradition is the Provençal market, where the scent of fresh produce, herbs, and spices fills the air. Here, visitors can find an array of traditional crafts and artisanal products Provence is known for, including colourful fabrics, pottery, lavender products, and handcrafted soaps. 
The town of Vallauris is renowned for its pottery, while the village of Sault is famous for its lavender-based products. For a truly immersive shopping experience, head to the charming town of L'Isle-sur-la-Sorgue, known as the "Venice of Provence," which boasts an extensive antique market where you can find unique treasures. Don't forget to bring home some authentic Provençal souvenirs as a memento of your visit and savour this captivating region's essence.
As your romantic day trip from Paris to Provence draws to a close, you can't help but be filled with a sense of gratitude for the memories created and the love shared in this captivating region. From the sun-kissed fields of lavender to the aromatic markets bursting with fresh produce, Provence has painted an indelible portrait of romance on your heart.
As you bid farewell to the picturesque villages and bid au revoir to the intoxicating scents of the countryside, know that the essence of Provence will forever linger within you. The moments of connection, the stolen glances, and the whispered promises will serve as a reminder of the love and beauty that can be found in the most unexpected places. Until your next rendezvous with Provence, carry the spirit of this romantic day trip with you, nourishing your soul and reigniting the flame of love whenever you close your eyes and breathe in the essence of Provence.
PIN IT FOR LATER