On the northern shores of Lake Ontario lies a place where time stands still. A place where properties have been passed from generation to generation and century-old homes are restored instead of replaced. Residents are amongst the friendliest you'll meet, and the only traffic you will encounter are tractors and school buses.
Known by locals as 'The County', Prince Edward County is one of Ontario's up-and-coming tourist destinations.  Made increasingly popular by the recent influx of boutique hotels, world-class restaurants and award-winning wineries, The County attracts city-dwellers looking for the ultimate escape.
Encompassing roughly 800 km of shoreline, Prince Edward County is known for its famous beaches which welcome over 600,000 visitors each summer.  Art galleries are found around nearly every bend, as are wineries and craft breweries which invite guests for samples and tours of their facilities. The scenery is unforgettable with charming villages scattered throughout the acres of rich farmland. Dubbed the Gastronomic Capital of Ontario, The County is also home to some of the province's most talented chefs.

The People

In this primarily agricultural community, locals take great pride in their heritage.  Properties are lovingly cared for and are often passed from generation to generation, some even since the 1800s.  Neighbours become like family, leaving their front doors unlocked and car keys in the ignition. Locals go above and beyond to help each other and visitors alike.

The Beaches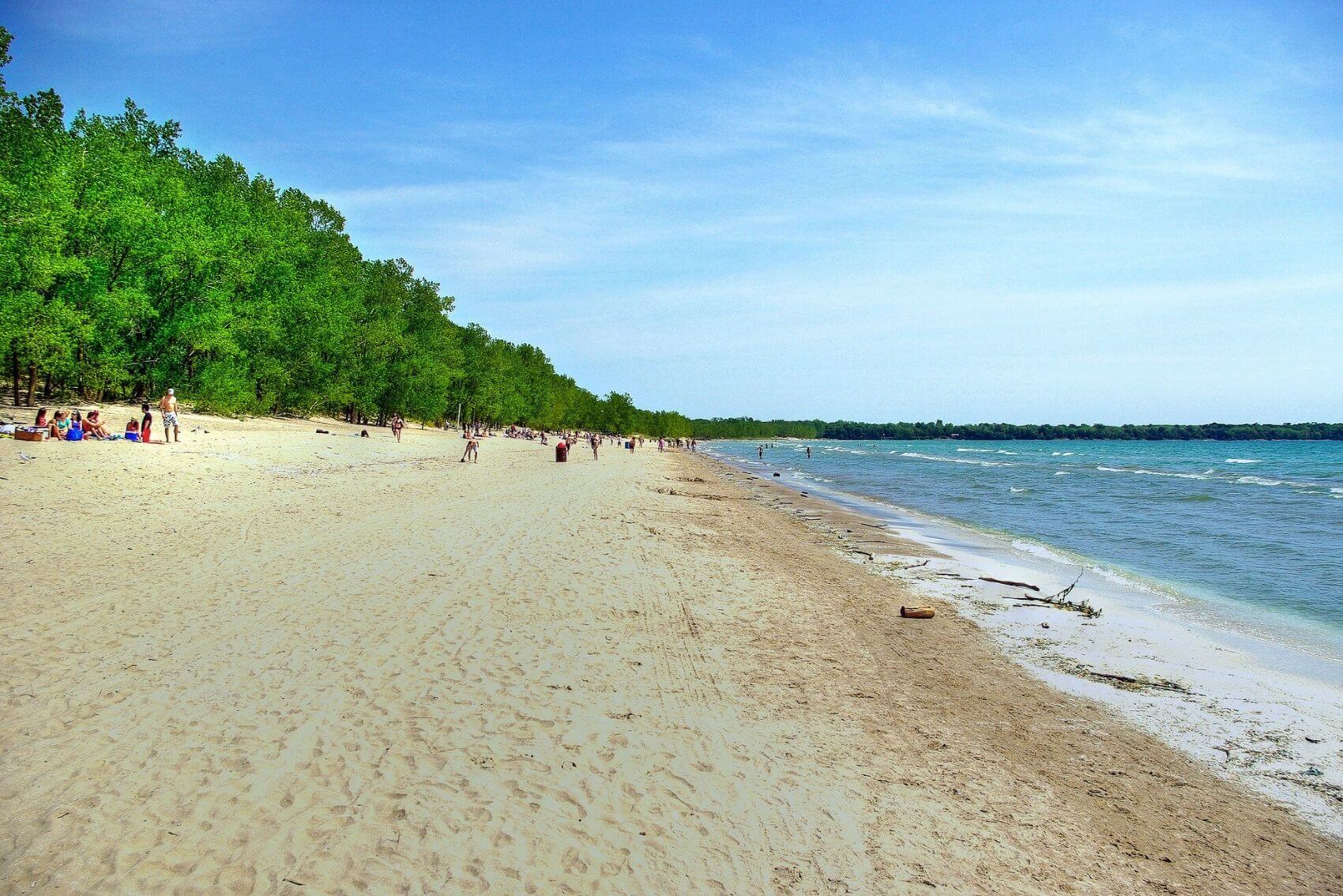 The County is a beach lover's paradise featuring some of the most stunning beaches in Ontario. From the world's largest natural formation of sand dunes at Sandbanks to the secluded cliffs at Little Bluff, there are many fantastic options from which to choose.  Wellington Rotary Public Beach is a delight for families with its long boardwalk, sheltered picnic areas and change room facilities. Public beaches and conservation areas in Prince Edward County are free for everyone to enjoy all summer, whereas the Provincial Parks charge an entry fee. For more information, check out my post which details the best beaches in Prince Edward County.

Not a fan of the beach? Check out these other great things to do in Prince Edward County.
The Villages

The villages in The County capture the hearts of visitors with their undeniable charm.  The County's hub, Picton, is known for its heritage buildings, live theatre and excellent shopping.
Bloomfield is centrally located in The County, perfect for exploring all that the region has to offer. Here, shops sell a variety of eccentric wares and celebrated restaurants, cafés and ice cream parlours highlight locally sourced ingredients.
Wellington is a beachside community on the shores of Lake Ontario. Steps from downtown, its public beach features a fantastic boardwalk, small lighthouse, and docking facilities. With its gourmet restaurants and abundance of cottages, vacation homes, and airbnbs, Wellington is a great place for a weekend getaway.

The Art Scene

Modern art galleries and rustic studios are everywhere in The County. Along the Art Trail, artists open their homes to curious visitors, sharing their stories and their creations.  Workshops and demonstrations inspire creativity using mediums such as paint, metal, glass, clay, cardboard, and even, beeswax. On weekends there are live theatre performances and musical concerts featuring local and visiting talent held throughout Prince Edward County, and during evenings in the summer, families and film-buffs can hit up the Mustang drive-in to watch the latest blockbuster hits.  

The Wineries, Breweries and Cideries

Prince Edward County is quickly becoming one of Canada's premier wine regions. With over 40 wineries and more than 1,000,000 vines planted, it's impossible to visit the County without coming across a vineyard or two. The limestone-rich soil is similar to some of the best wine regions of France which produce excellent quality wines. The County's craft beer and ciders are also growing in popularity, with more than a dozen independent brewers on the scene.
Related Posts: Prince Edward County Breweries
World-Class Wineries in Prince Edward County with On-Site Restaurants
Prince Edward County Wineries with Overnight Accommodations
The Scenery

One of Ontario's most scenic destinations, The County is known for its diverse landscapes and natural beauty. Mostly farmland, iconic sunflower and lavender fields draw crowds from all over Ontario. There is an expansive trail system which passes through rural areas and larger communities as well as look-out points with panoramic vistas.  
The County is also home to one of Ontario's natural wonders, Lake on a Mountain. This mystifying body of water sits 62 above Lake Ontario, with no apparent source. From here visitors will be amazed by the sight of the ferries and boats cruising the waterways below.

The Food

The culinary scene in The County is sure to please even the most refined of palates. Unforgettable farm-to-table meals are prepared by some of the world's finest chefs, showcasing local produce and wines in a combination that will have your taste buds dancing.  Along the Taste Trail, visitors will discover quintessential farm stands, artisan shops, ice cream parlours, casual eateries and fine restaurants. 


PIN IT FOR LATER